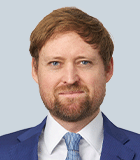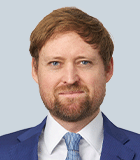 Chase Meyers
Managing Director, Delay Expert, Testifying Expert
Chase Meyers is a managing director in the Expert Services practice, based in New York. Chase leverages over 15 years of experience in the construction industry, including significant dispute resolution work. He has provided consultation and expert advice on more than 100 complex construction projects in North America, South America, Europe, Asia, Africa and Australia.
Prior to joining Kroll, Chase was a principal at Exponent, Inc. and a consultant at two global firms, where he advised clients on domestic and international construction disputes. He is a third-generation builder who began his career overseeing large-scale construction projects involving planning, cost estimating and quality control.
Chase specializes in forensic delay analysis and is regularly appointed as a testifying expert on matters of construction delay and quantum. He is known for his fact-based and practical approach to analyzing construction issues. His experience also includes projects in the energy, industrial, buildings, infrastructure and transport sectors.
In 2022, Chase was recognized by clients as the recipient of the Lexology Client Choice award for Litigation: Expert Witnesses in USA.
Chase holds a B.S. in construction science and an MBA in energy and finance from the University of Oklahoma.
---
Expert Services
Expert Services
Independent expert analysis, testimony, advice and investigations for complex disputes and projects.
Construction Expert Services
Construction Expert Services
Expert analysis, testimony and advice for construction and engineering disputes and projects.
Return to top