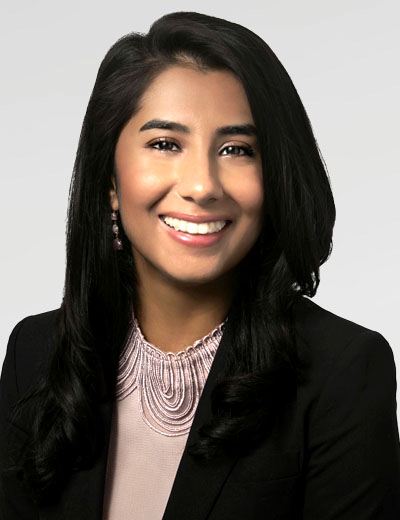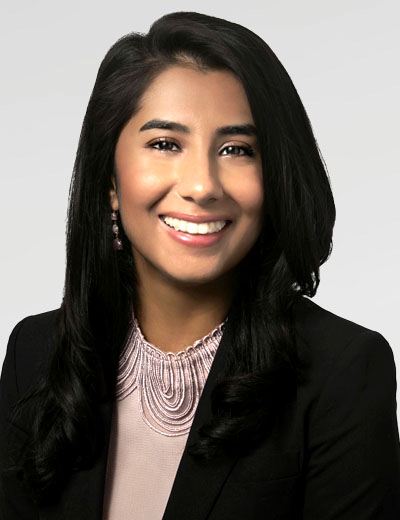 Anjori Radia is a director in the Data Insights and Forensics practice, based in the London office. Anjori has extensive experience implementing advanced data and information management technology solutions for global companies, particularly in the context of responding to multi-jurisdictional regulatory inquiries.
Prior to joining Kroll, Anjori was at a global consulting firm, assisting in the management and restructuring of the global technology group, as well as leading various regulatory investigations and disputes matters.
Anjori's expertise includes analyzing complex data issues, applying innovative workflows to multifaceted matters and disclosure exercises, setting defensible protocols for collecting and processing data, overseeing international data transfers, supervising onsite data collections and assisting clients with identifying responsive data within their environment, and preparing presentations and graphical explanations of data process and client environments for review by international authorities. She travels frequently around the globe for her client engagements. She has leveraged advanced Al-based technology solutions for remote data processing and collections.
Anjori specializes in helping financial, technology and pharmaceutical industry clients navigate high-stakes controversies, including cross-border litigation, intellectual property litigation, internal investigations, white-collar crime, second requests and regulatory matters. She has managed cases involving International Traffic in Arms Regulations (ITAR) related restrictions, Subject Access Requests (SAR), The Freedom of Information Act (FOIA), Foreign Corrupt Practices Act (FCPA) and Mutual Legal Assistance Treaty (MLAT) requests. She assists with preparation for witness interviews, has managed discovery, handled data for exhibit preparation and helps with the identification and presentation of data in multiple high-profile jury and bench trials in the United States. She has also helped clients address audio and chat data processes for review and delivery to authorities and can help navigate advanced analytics, technology-assisted review, and other review management methodologies.
Working closely with clients across numerous jurisdictions during negotiations with regulators, Anjori manages cross-border investigations in Europe, Asia and the Middle East. She has experience preparing presentations for and communicating with regulatory bodies in Europe and the United States on matters related to discovery and the work scope of matters.
Anjori is a Certified Information Privacy Technologist (CIPT) and holds a B.Sc. in computer science from Queen Mary University of London.
---
Data Insights and Forensics
Data Insights and Forensics
We are the leading advisors to organizations, providing expertise and solutions to address complex risks and challenges involving technology and data. We advise clients with services to address risks in disputes, investigations and regulatory compliance.
Investigations and Disputes
Investigations and Disputes
World-wide expert services and tech-enabled advisory through all stages of diligence, forensic investigation, litigation, disputes and testimony.
Forensic Investigations and Intelligence
Forensic Investigations and Intelligence
Kroll's forensic investigations and intelligence team delivers actionable data and insights to help clients across the world make critical decisions and mitigate risk.
Return to top