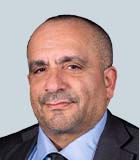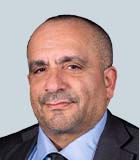 Andrew Kasapis
Senior Director, Testifying Expert
Andrew Kasapis is a senior director in the Expert Services practice in London, where his focus is financial services disputes, especially involving complex financial products. Andrew is a former trader, has led portfolio restructuring projects and redress projects and is also an experienced expert witness.
Andrew has over 25 years of experience in trading, pricing and selling in the Credit, Interest Rate and FX asset classes both in emerging and investment grade markets primarily instruments such as assets swaps, total return swaps, credit default swaps, CLNs, ITRAX, CDX, options on CDS, Options on CDX, bonds/structured noted to funds and banks in Europe and the USA.

Prior to joining Kroll, Andrew worked for Deutsche Bank, Credit Suisse and National Australia Bank Europe. Andrew has also worked for KPMG Advisory Financial Risk Management, KPMG Restructuring and KPMG Ireland. He worked as a derivatives product and subject matter expert, and he assisted on the liquidation of financial entities. He has also recently worked as a skilled person in the alleged mis-selling of interest rate derivatives hedges by several UK banks to small investors.

Andrew is experienced in areas such as restructuring, valuation, relative value and forensic portfolio analysis.
---
Expert Services
Expert Services
Independent expert analysis, testimony, advice and investigations for complex disputes and projects.
Investigations and Disputes
Investigations and Disputes
World-wide expert services and tech-enabled advisory through all stages of diligence, forensic investigation, litigation, disputes and testimony.
Return to top