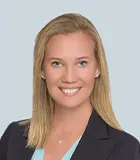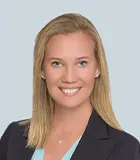 Alyssa Heim
Managing Director
Alyssa Heim is a managing director in the Financial Services Compliance and Regulation practice at Kroll, based in the Los Angeles office. She has over ten years of regulatory experience working with private fund managers and traditional registered investment advisers through all phases of their business cycle.
Alyssa joined the firm with the acquisition of Kinetic Partners in 2015. Prior to joining Kinetic Partners, Alyssa was a compliance consultant with RIA in a Box, a New York compliance consulting firm, specializing in SEC and state registrations. In this role, Alyssa managed the registration team, and corresponded with state securities divisions and the SEC throughout the registration process. She also assisted with registering hundreds of clients impacted by Dodd-Frank.
Alyssa has assisted numerous clients to register with the SEC and NFA, establish customized compliance infrastructures, implement compliance programs including periodic forensic testing programs as well as conduct mock examinations. Alyssa also has significant experience assisting clients through regulatory examinations including SEC and NFA examinations.
Alyssa also specializes in conducting due diligence of alternative data providers as well as providing guidance to such vendors to develop sound compliance infrastructures. She is also proficient with NIST standards as they apply to cyber security requirements and adviser best practices.
Alyssa received her B.A. in economics from New York University.
---
Return to top