The Financial Promotions Gateway: Ongoing Enhancement of the Regulatory Regime
On November 6, 2023, the FCA will open the Financial Promotions Gateway. Firms must apply to continue approving promotions for unregulated third parties. If not, they must cease the activity by February 7, 2024. The Gateway is the latest step taken by the FCA and HM Treasury to overhaul the regulatory regime surrounding financial promotions, following the Gloster Review and failings around London Capital & Finance (LCF).
In fact, since the Gloster Review, we have seen considerable action in the area with a rise in financial promotion supervisory cases handled by the FCA, a mass-marketing ban on speculative illiquid securities, new rules on high-risk investments, crypto assets being brought into the FCA's remit, new guidance on social media promotions, and now the Financial Promotions Gateway.
We will give an overview of key themes from PS23/13 and provide practical guidance on what to do ahead of key dates.
What Is the Financial Promotions Gateway?
Under Section 21 of the Financial Services and Markets Act 2000 (FSMA), a person must not communicate an invitation or inducement to engage in investment activity unless:
The person is authorized
An authorized firm has approved the promotion
An exemption in the Financial Promotion Order (FPO) applies
The Gateway seeks to reduce harm by limiting the likelihood of promotions by unauthorized firms breaching the financial promotion rules. The FCA will authorize certain firms to act as an "approver" of financial promotions issued by unauthorized firms. Firms must seek FCA authorization for each asset class, which is the subject of the financial promotions they wish to approve.
Exemptions to the Gateway and Key Dates
A firm will not need to obtain permission through the new Gateway if it is approving promotions for its appointed representatives, a member of its group, or third parties who are permitted to communicate the firm's promotion (e.g., an unregulated distributor). Otherwise, a firm must apply to the FCA to continue to approve financial promotions.
Authorized firms can apply via the FCA Connect portal from November 6, 2023, through February 6, 2024. If firms submit their application during this time, they can continue to approve promotions until the FCA decides. If they miss the deadline, they must cease all approval activity for unauthorized persons from February 7, 2024. If a firm is already mid-application for a Part 4A authorization, it can liaise with its case officer to add the permission to its current application. However, the 12-month statutory deadline for the application assessment will begin afresh for this separate permission.d
Key Assessment and Practical Guidance
The FCA is clear that firms must demonstrate in their application that they have appropriate competence, experience, and understanding of each of the investment products covered by the financial promotions they intend to approve. This is to mitigate the risk that firms approve promotions when they do not fully understand the underlying products and associated risks to investors and consumers. This is an actual risk, evidenced by the recent decision by the FCA to restrict a peer-to-peer firm's ability to approve financial promotions for crypto asset firms due to concerns that customers were not adequately protected. This follows the introduction of financial promotion rules for crypto assets, which came into force on October 8, 2023.
In considering Competence & Expertise (C&E), firms should consider, at a minimum, the following:
Whether they have adequate resources, systems and controls in place to approve and monitor the financial promotions, particularly when approving large volumes of promotions
Whether they have relevant experience or qualifications in the investment products/sectors that are the subject of the financial promotions
The previous employment history and qualifications of the individuals responsible for approving promotions and whether they align with the products and sectors underlying the promotions
What Questions Should You Be Asking?
Regardless of whether you plan to apply to the Gateway, you should have the required C&E to approve your promotions. You should have adequate systems and controls to review and approve promotions, record approvals and monitor them continuously. There is a lot to consider when assessing C&E, including, but not limited to:
Have you assigned a review date to ensure that the promotion continues to comply with the relevant rules?
Do you have a register to record reviews, approvals, ongoing monitoring, and withdrawals?
Have you documented the grounds on which you would withdraw approval of a promotion?
Have you assessed whether you have sufficient staff to oversee financial promotion approval?
If you, for example, primarily deal with unlisted equities, do you have staff with the requisite experience to approve promotions relating to non-share related products? Can you provide evidence to support this?
What experience/qualifications do financial promotion approvers have? Can you justify that experience externally, and does it align with the products you will approve?
Are there any gaps in knowledge of staff approving financial promotions? Have you developed a structured training program?
How Should You Prepare for the Gateway Application?
We would advise, at a minimum, that firms should carry out the following exercises:
Review their financial promotion systems, controls, and procedures to ensure they are adequate
Consider carefully which products they wish to approve and whether they can demonstrate sufficient competence and experience of staff for each of the products
Identify any training needs for individuals approving financial promotions
Review past approvals and consider if they are monitoring these promotions currently or if there are any lessons learned
Reporting Requirements from February 7, 2024
Compliance doesn't stop at the Gateway. Section 21 approvers must report to the FCA from February 7, 2024. These reporting requirements include:
Notifying the FCA on product approval subject to a retail marketing ban
Approving amendments to promotions or withdrawing a promotion where there is a "notifiable concern" such as non-compliance or posing a consumer risk
Reporting biannually covering approval numbers by product type, promotion-related customer complaints, revenue from Section 21 approval activity, and total revenue (regulated and unregulated)
How Can Kroll Help?
Our team of regulatory and compliance experts can assist your firm in developing a robust framework for the approval of financial promotions and helping you fill any gaps in your existing processes and infrastructure. We have experience conducting numerous compliance audits and regulatory assurance reviews, including those covering financial promotion frameworks and arrangements. Kroll can also assist you with:
A Financial Promotions Gateway application
A financial promotions audit, including a review of policies and procedures, systems, and controls.
An indicative assessment of C&E
Financial promotions training delivery, including for crypto asset firms
Provision of competent and experienced secondees to assist a Section 21 approval business
---
Financial Services Compliance and Regulation
Financial Services Compliance and Regulation
End-to-end governance, advisory and monitorship solutions to detect, mitigate, drive efficiencies and remediate operational, legal, compliance and regulatory risk.
Regulatory and Compliance Risk
Regulatory and Compliance Risk
Kroll provides corporations, financial institutions and their regulators with the specialized expertise and resources they need to meet compliance and regulatory obligations and to respond to risks.
New Rules for Financial Promotions of Cryptoassets
New Rules for Financial Promotions of Cryptoassets
Jun 12, 2023
by Haydn Jones, Mark Turner, Matteo Basso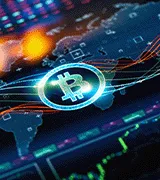 Application of the EU Taxonomy Regulation for Financial Market Participants
Application of the EU Taxonomy Regulation for Financial Market Participants
Nov 01, 2023
by Hannah Rossiter, Tom Hollobone, Khaoula El Gueddari, Rokas Citvaras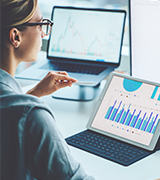 SEC Division of Examinations Announces 2024 Priorities
SEC Division of Examinations Announces 2024 Priorities
Oct 25, 2023
by Ken C. Joseph, Esq., David Larsen, Alyssa Heim, Anna Povinelli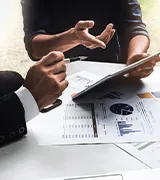 Return to top