FCA Business Plan and Risk Outlook for 2014/15
On 31 March 2014, the FCA published its Business Plan for 2014/15, which sets out the activities the FCA intends to carry out during the period to ensure that it meets its statutory objectives of protecting consumers, enhancing market integrity and promoting competition.
We have captured the key activities, proposed thematic reviews and expectations by the regulator relevant to our clients below.
Protecting consumers
Understand the internal culture, business models and way firms treat their customers as part of the assessment process of authorizing firms into the financial markets;
Utilize the supervision model to drive cultural change in regulated firms to put consumers at the heart of what they do;
Intervene, take action and seek redress, where appropriate, for consumers where there is evidence of financial crime;
Increased supervisory activity on AML controls and firms' AML culture; and
Other ongoing and upcoming thematic work within: retail banking, long-term saving and pensions, general insurance and protection services, mortgage and consumer lending, and cross-sector risks, such as the Retail Distribution Review (RDR) post implementation reviews, effective due diligence for retail investment advice, sales staff performance incentives and risk of cyber-attacks.
Enhancing market integrity
Intensify supervision of wholesale conduct.
Conduct a series of thematic reviews in wholesale banking and investment management to investigate issues in specific products and sectors including:

trader controls around the risk of benchmark manipulation across firms;
controls over flows of confidential information in investment banks;
conflicts of interest in investment banks;
market abuse controls in asset managers; and
responsibilities of asset managers to act as good agents and taking proper account of investor interests

Continue work to detect and minimize abusive behavior in the market and reinforcing its credible deterrence agenda to take tough action against those who abuse the markets;
Extending its Systematic Anti-Money Laundering Programme assessments of major banks;
Promote a culture and enhance whistleblowing activity; and
Continue to work with other European bodies and focus on implementing some major set of EU legislation and supporting standards, including the Alternative Investment Fund Managers Directive (AIFMD) and preparing for Markets in Financial Instruments Directive (MiFID) and Market Abuse Regulation (MAR).
Building competitive markets
Complete various market studies to analyze competition and weaknesses in the markets, including cash savings accounts and retirement income products;

Conduct initial assessments of competition issues in wholesale markets; and

Preparing for April 2015 when the FCA will become a concurrent regulator with the Competition and Markets Authority (CMA) to enforce competition law in financial services.
Regulating consumer credit
A new responsibility and major focus as the FCA takes over the regulation of the £200 billion consumer credit market from the Office of Fair Trading, as well as effectively doubling the number of firms regulated by the FCA; and

Implement the new Senior Managers and Certified Persons regime for those involved in deposit-taking institutions, to improve accountability of individuals in positions of responsibility, as set out in the Financial Services (Banking Reform) Act 2013.
On the same day, the FCA also published its Risk Outlook 2014 which sets out the regulator's forward-looking view on the main drivers of risks to its statutory objectives, as well as risks on which the regulator is to focus.
In Part A of the Risk Outlook, the FCA examines the key drivers of conduct risk, including the structures, processes, culture and incentives that are embedded in businesses of the financial sector, as well as changing environment pressures. These key drivers remain largely the same as those identified in the prior year, although the FCA note they have updated their view to reflect the changes to the operational environment with the financial sector and economy on the road to recovery.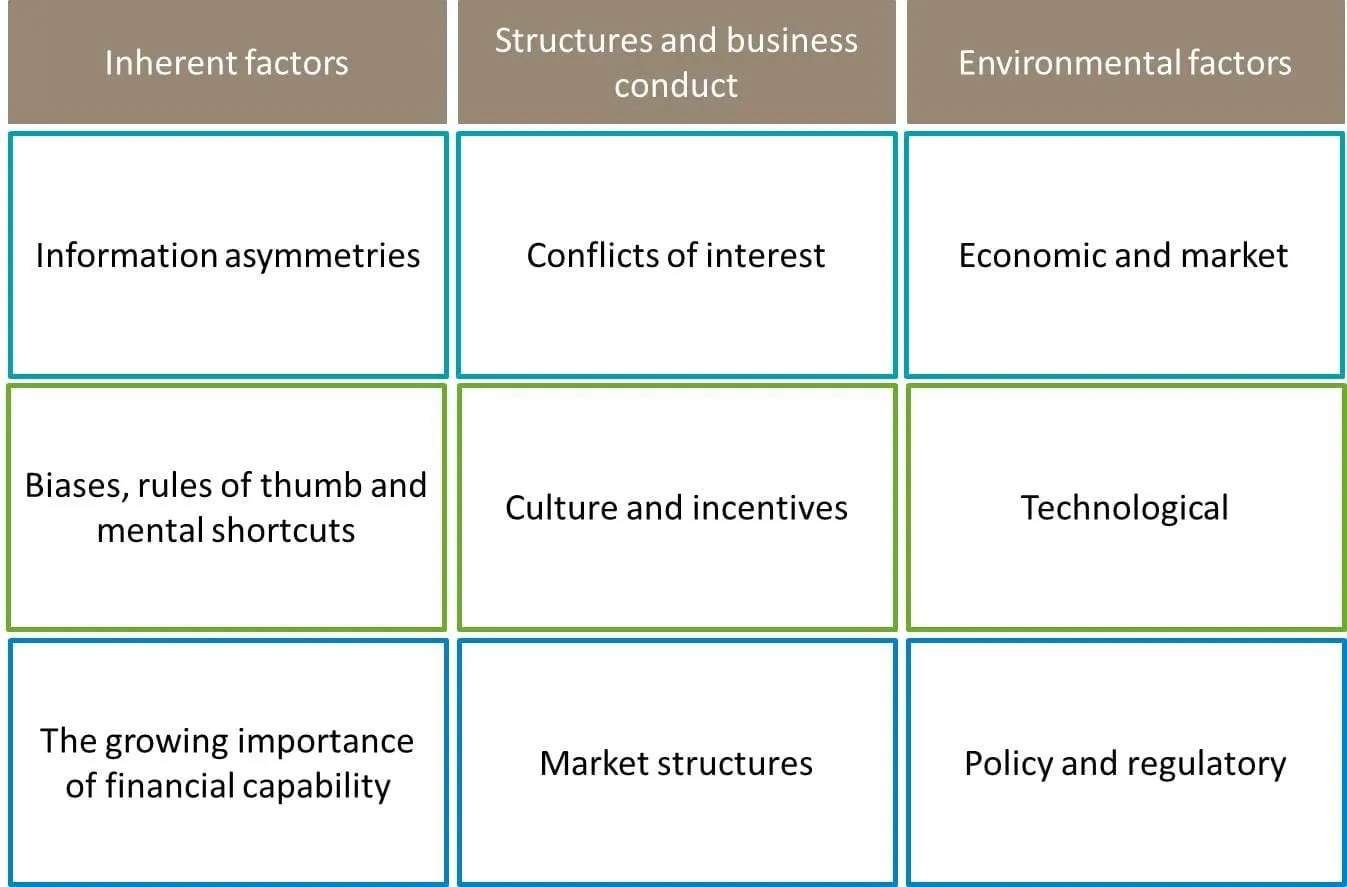 In Part B, the FCA looks at the evolving risk landscape across financial markets, taking into consideration newly examined cross-market pressures and how changing environment conditions such as economic, social, financial market trends, technological developments and new regulations interact with underlying risk drivers. This section also identifies the seven key forward-looking areas of focus where the regulator considers important in creating risks to its objectives in the future.

---
Financial Services Compliance and Regulation
Financial Services Compliance and Regulation
End-to-end governance, advisory and monitorship solutions to detect, mitigate, drive efficiencies and remediate operational, legal, compliance and regulatory risk.
Return to top