Markets Services Case Studies
Kroll assists financial services firms, trading venues and technology providers to comply with regulatory obligations and meet industry best practice in relation to all aspects of markets, pre-trade and post-trade regulatory reporting and surveillance. Our multidisciplinary Markets team consists of former regulators and industry practitioners with deep relevant experience across multiple jurisdictions and knowledge of trading markets, financial product, compliance and operations, and complex IT infrastructure.
Controls Room Review of a Top Tier Investment Bank for the Hong Kong Securities and Futures Commission
The Hong Kong Securities and Futures Commission (SFC) began enforcement action against a top tier US investment bank due to a self-reported case of suspected insider dealing at the institution. The SFC instructed the bank to undertake an independent review of its control room systems and controls to verify that the bank's extensive remediation program had been effective.

Complex global financial institutions require trusted advisers with a deep knowledge of the sector, the issues and the ability to work across multiple jurisdictions. That is exactly what Kroll was able to deliver for the bank, completing the required review smoothly in eight weeks with a small team of experienced financial services regulatory experts.

Kroll's experts interviewed the bank's control room staff in both the US and UK on an individual basis, as well as interviewing the heads of the trading desks. The Kroll team mapped the remediation work already undertaken against the standards expected by the SFC, identifying any weaknesses in the overall process map. Kroll's practical report was then issued in a timely manner to the SFC in conjunction with the bank, auditing progress to date and recommending the future roadmap and areas for improvement.
Project outcomes
As a result of Kroll's work:
The bank was able to demonstrate to the enforcement division of the SFC that it was properly managing market abuse risks and had implemented robust controls to mitigate any conflict of interest
The bank worked with Kroll to respond at speed and at scale to meet regulatory requirements across multiple markets
The project was delivered on time and on budget, giving the client a robust set of processes and a roadmap for future improvements to its risk and regulatory strategy
Identifying Market Abuse Risk for a Global Investment Bank
With Kroll's deep expertise in global market abuse regimes (MAR) and surveillance implementation programs, we are well placed to assist in financial services firms with addressing MAR challenges. Therefore, when a top-tier global investment bank was instructed by the Financial Conduct Authority (FCA) to review inherent market abuse risk across its entire business, a specialist team from Kroll was ready to conduct the necessary processes.

Kroll set about identifying potential market abuse risks and worked to review the bank's control framework to pinpoint any potential future weaknesses. Our team interviewed desk heads, COOs, division heads and control function personnel, to fully map out the activities of each unit and identify where market abuse might take place. The team audited each distinct unit within the bank and assessed its potential market abuse risk, either by the bank, its clients or a combination of both.

Our team's deep experience and understanding of the subject matter allowed us to work methodically, with minimal disruption to the business. We modeled each desk against a specially designed matrix to identify any potential areas of risk and reported back weekly to the bank's senior management. Kroll worked in close collaboration with the bank's central control functions, leveraging the institutional knowledge of the bank's staff during the process to inform the review.

The output of this work was a report on our findings with practical, proportionate recommendations to improve the bank's market abuse framework.

Project Outcomes

As a result of Kroll's work:
The bank was able to demonstrate to the FCA that it was fully aware and in control of the market abuse risks within its business model
The report was submitted to the FCA and shortly after the FCA published a 'Market Watch Newsletter' advising all firms to perform a comparable exercise
Ensuring MiFID II Compliance for a Major UK Investment Exchange
MiFID II is the largest, most complex piece of capital markets legislation ever implemented in Europe. For many clients, implementation of the directive took place under considerable time pressure. A retrospective audit of the undertaking is a vital step to reducing regulatory risk.

Kroll conducted a comprehensive review of the MiFID II implementation at a major UK investment exchange two years after the regulation came in. The client used a professional services firm as part of its implementation project, but now wanted an independent firm to review its compliance.

Kroll's team of experts checked the completeness and accuracy of the exchange's implementation of MiFID II. Kroll divided the review into six separate workstreams covering all applicable elements of MiFID II. A core team of MiFID II subject-matter experts from the Kroll regulatory consulting team reviewed each topic in the different workstreams across a 90-day period.

The exchange's audit committee was given a full report on the review that highlighted areas where there were shortcomings and made recommendations for remediation. The Kroll team worked closely with the exchange's compliance team to determine the appropriate format for the report. The report focused on the practical challenges of implementation to ensure that it would form a sound basis for the exchange's future compliance monitoring. Throughout the review process, the Kroll team communicated regularly with the client, escalating key findings immediately.

Project Outcomes

As a result of Kroll's work:
Kroll identified two significant requirements of MiFID II that the exchange had misinterpreted and had not therefore implemented correctly
Kroll also uncovered numerous other detailed aspects of regulatory compliance, which needed improvement
After the completion of the review, the exchange's head of compliance said: "Kroll (experts) have established themselves as leaders in the field of regulatory and compliance consulting. I would have no hesitation in recommending their expert services to other major financial services institutions."
Monique Melis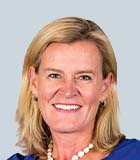 Monique Melis
Managing Director and Global Head of Financial Services Compliance and Regulation
Tammy Li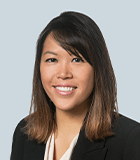 Financial Services Compliance and Regulation
London
---
Market Services
Market Services
Comply with regulatory obligations and meet industry best practice in relation to all aspects of markets, pre-trade and post-trade regulatory reporting and surveillance.
Financial Services Compliance and Regulation
Financial Services Compliance and Regulation
End-to-end governance, advisory and monitorship solutions to detect, mitigate, drive efficiencies and remediate operational, legal, compliance and regulatory risk.
UK Compliance Services
UK Compliance Services
Comprehensive compliance and regulatory support for FCA authorized firms.
Return to top