We are pleased to announce that Kroll will be exhibiting at The BIBA Conference 2023 from May 10–11 in Manchester.
Kroll's financial and risk advisory experts will be available for one-on-one meetings and demonstrations of our Commercial Property Valuation Platform throughout the conference at stand F80. Our experts can help you with our award-winning solutions and intelligence spanning insurance valuations and cyber risk.
Stop by any time or schedule a meeting before the limited slots fill up and receive a gift. Whether we have a long-standing relationship, or you are meeting us for the first time, we would be delighted to see you in person.
On May 10, 4:10 p.m. in room Central 4, our Cyber Risk experts will be joined by Kennedys law firm, and together, they will discuss 'Dealing Effectively with the Nightmare That is a Data Breach'. In this session attendees will learn how to address breaches that often span multiple locations and regulators, the latest global regulatory concerns and the type of reporting organizations need to undertake.
Kroll's 360-degree, impact-driven risk solutions are designed to protect our client's value 24/7.
We leverage our unique insights, data and technology to help clients stay ahead of the complex and ever-evolving corporate risk landscape. Preventing, detecting and responding to risk requires a proven combination of investigative experience, cutting-edge technologies, deep subject matter expertise, local and global knowledge, and data-driven insights. Kroll's team of more than 6,500 professionals worldwide continues the firm's nearly 100-year history of trusted expertise spanning risk, governance, transactions and valuation.
Note: When you schedule a meeting, you will receive your gift in person at the booth.
Rebecca Fuller
Rebecca Fuller
Managing Director and Global Fixed Asset Advisory Services Leader
Matthew Donahue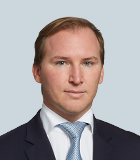 Matthew Donahue
Managing Director
Fixed Asset Advisory Services
Amsterdam
David White
David White
Global Head of Identity Theft and Breach Notification
---
Property Insurance Valuation Platform
Kroll's Property Insurance Valuation Platform is a robust online tool that provides high-speed, cost-effective, and trusted valuations on property data at scale. Driven by high-quality data with global coverage, the algorithm enables a comprehensive portfolio view of property risks with powerful automated analytics.
The algorithm alerts clients where the data warrants further investigation, and our valuation experts follow-up to provide insights and deeper analysis. Clients can avoid overlooking potentially risky situations by alerting outliers or high-risk properties.
Request a Demo
Cyber Risk
Cyber Risk
Incident response, digital forensics, breach notification, managed detection services, penetration testing, cyber assessments and advisory.
Insurance Valuation Services
Insurance Valuation Services
Kroll provides commercial and personal property insurance valuation services (for fixed assets like buildings, plant and machinery) to clients worldwide.