Equity Match
Owner-managed businesses requiring equity funding and hands-on guidance can benefit from Equity Match, a service which connects UK-based small and medium-sized enterprises (SMEs) with a hand-picked panel of specialist equity providers.
Contact Us
Explore Restructuring Services
Equity Match provides SMEs with access to difficult-to-find equity investors who are willing to inject smaller sums not usually associated with the appetite of the mainstream private equity market. We have access to a network of investors who are able to provide equity funding between £100,000 – £2 million for growth, stressed and distressed scenarios.
Typically, we are introduced by our accountancy partners to organizations that have come to a crossroads in their business journey and need help to navigate a future path. For instance, an owner may need specialist sector advice on how to grow and expand or help managing their exit from the business where there is no succession plan in place. In addition, we are asked to advise distressed businesses that need survival funding.
Owner-managers in these situations are often isolated. In addition to an equity provider, they may also need an experienced specialist to act as a sounding board.
Why Kroll?
Our unique network includes equity investors with industry expertise who can fulfill both these roles. If appropriate, we will find up to three funders whose backgrounds specifically match the investee business, taking great care to ensure a productive cultural fit.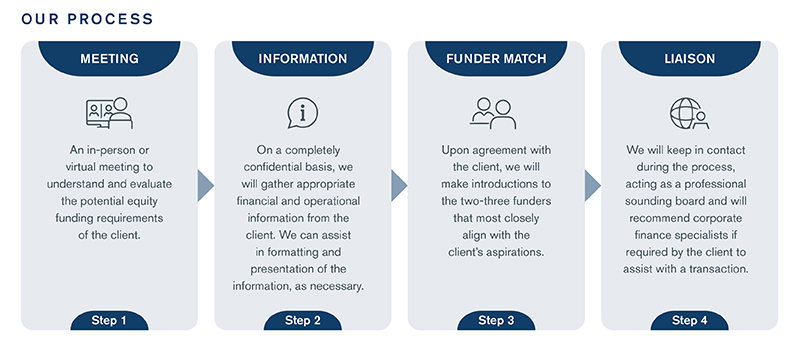 Insolvency Advice
Insolvency Advice
Supporting businesses and individuals in difficult situations and distressed scenarios.
Property Advice
Property Advice
Assisting clients address and resolve complex restructuring situations involving property.
Cyber Risk
Cyber Risk
Incident response, digital forensics, breach notification, managed detection services, penetration testing, cyber assessments and advisory.
Debt Solutions
Debt Solutions
Debt Solutions include Individual Voluntary Arrangement, Debt Management Plan, Debt Relief Order and Bankruptcy.
Return to top