Competitor Intelligence
Providing clients with a holistic and detailed dossier on the critical issues for the matter at hand.
Contact us
Explore Forensic Investigations and Intelligence
In a highly dynamic, innovation-driven and fast changing economy, reliable knowledge of the competitive landscape is essential for continual growth. Outside of knowing who your competitors are and their positions in the market, you must know their R&D capabilities, their talent retention strategies, the strength of their supply chains, the reach of their intellectual property claims, the history of their management team, their internal decision-making processes and their interactions with stakeholders. These questions are particularly important when organizations are faced with critical decisions regarding strategic priorities, investment or resource allocation.
While organizations may have significant information on their competitors, that information may be incomplete, obsolete or uncertain. Kroll's Competitor Intelligence service provides an up-to-date, holistic and detailed dossier on the critical issues for the matter at hand. Unlike the intelligence services offered by others, Kroll's intelligence is not built on regurgitated news stories and industry studies. For us, public records are only the start of our bespoke intelligence reports. From there, our network of well-connected, locally based industry experts conduct discrete inquiries in the field and obtain access to relevant and informed sources. We then draw on analytical methodologies honed over more than 40 years of investigative work to weigh evidence and consider nuances and context. We can work closely with your internal business intelligence team, discreetly adding to their capabilities to provide an objective, third party assessment.
This process results in detailed and meaningful insight that can support your decision making. Beyond that, we are also able to take an advisory role in facilitating the decision-making process to help ensure that all relevant factors and viewpoints are considered. Ongoing monitoring can then provide regular intelligence so to better anticipate competitor actions going forward.
The scope of a competitor intelligence engagement is customized to meet your specific requirements. The areas on which we can focus include:
Business strategy and capabilities, including business model, value chain, internal decision-making procedures and manufacturing capabilities
Sales strategy and capabilities, including pricing strategies, reach of sales organization and depth of customer relationships
Intellectual property, including innovation and R&D capabilities, patent portfolio, patent litigation strategy and licensing
Antitrust issues, including price fixing and market sharing cartels
Business partner network, including customers, suppliers, consultants, outsourced services and procurement strategies
Human capital, including competitiveness in the talent market and recruiting and retention strategies and detailed analysis of company leadership, boards and advisors
Ownership and capital structure, including public and private investors, shareholder support, activist investor activity and relationships with lenders and underwriters
While our intelligence gathering and analysis methods are drawn from best practices of governmental intelligence organizations, we employ a rigorous risk review and internal control process to ensure that our work stays well within the bounds of supranational, national and local regulations and compliance requirements.
Case Study – Competitor Intelligence for a Global Industrial Company
A global industrial company wanted to understand the market positioning of its Northern European subsidiary and the possible impact this was having on its performance.
We benchmarked the subsidiary against its local competitors, focusing on areas such as the use of alternative raw materials for production, production processes and capacity. With our context and market insight, the parent company was able to devise an informed recovery strategy tailored to the Northern European market.
Calvin D'souza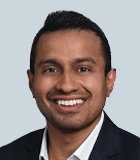 Calvin D'souza
Managing Director
Forensic Investigations and Intelligence
Toronto
Louis-David Magnien
Louis-David Magnien
Transfer Pricing Alliance Partner
Forensic Investigations and Intelligence
Paris
Richard M. Plansky
Richard M. Plansky
Regional Managing Director, North America
Forensic Investigations and Intelligence
---
Investigative Due Diligence
Investigative Due Diligence
Customized investigations providing actionable intelligence to help make critical decisions.
Supply Chain Investigations
Supply Chain Investigations
Creating a detailed portrait of a supplier's financial stability, operations, compliance and culture.
Market Entry
Market Entry
Customized, in-depth analysis preparing clients for a successful market entry or exit.
Political Risk Analysis
Political Risk Analysis
Helping companies analyze and mitigate political risk in the countries where they operate.
Capital Markets Intelligence
Capital Markets Intelligence
Actionable intelligence helping listed companies deal with complex challenges discreetly and effectively.
Corporate Contest Hostile M&A
Corporate Contest Hostile M&A
Helping companies gather targeted intelligence for successful defense against hostile actions.
Return to top