Capital Markets Intelligence
Actionable intelligence helping listed companies deal with complex challenges discreetly and effectively.
Contact us
Explore Forensic Investigations and Intelligence
Listed companies, by their very nature, can be vulnerable to quite specific sets of risks. In addition to hostile actions and critique from various stakeholder groups which could include corporate underperformance and short selling attacks, threats such as internal fraud, cyber intrusion, and leaks of information carry both financial and reputational risk. In these fraught situations, boards and general counsel must quickly gather and analyze a range of often hard-to-find information about attackers and their motives. That intelligence forms the foundation of both an effective legal and communications response. When opportunities arise such as an M&A transaction, a new business relationship or a senior hire, the stakes are also high.
Whether the company is acquiring, divesting, defending or litigating, our global team of experts complement the intelligence gathering capabilities of the company board and its existing information sets so that it can be fully prepared. We combine skilled research and forensic analysis with insight gathered from discreet inquiries made across our global network of highly informed industry contacts. Using proprietary methodologies developed over nearly half a century, we weigh evidence and analyze inconsistencies and nuances to provide a comprehensive, holistic view of a situation that can be used to develop effective strategy and take appropriate action.
Our services include:
Case Study – Short-selling Attack
A UK-listed company was the subject of an anonymous research note which was followed by a short-selling attack. The company's counsel retained Kroll to independently assess the veracity of the claims made in the note, determine whether it included any non-public information, and identify to the authors. Working with external legal counsel, we determined that the report was possibly defamatory and successfully identified its authors, enabling the company to formulate a legal and public relations response strategy.
Case Study – Acquiring a Competitor
A large privately-owned business was developing a strategy to acquire a subsidiary of a listed company—itself under attack from an activist investor. While the potential acquirer had considerable knowledge of the target, the potential acquirer's CEO and financial director engaged Kroll to better understand certain aspects of the target's corporate strategy and routes to market. Our findings, which were tailored to answer specific questions, provided needed detail and helped the potential acquirer to make an informed approach to the parent company of the target.
Case Study – Shareholder Activism
A UK-listed company retained Kroll after finding itself the target of activist interest from a recently founded North American fund. Kroll assembled an information set focused on the investment managers behind the new fund. We determined their sources of capital and the extent to which the fund had developed a real vision for the company's future direction, and the individual manager's perceived credibility in the marketplace. The information we provided allowed the company's management to develop an informed strategy for dialogue with both the fund and the company's own shareholders, and provided the company's investor relations team with a basis for strategic engagement with the wider market and the media.
Calvin D'souza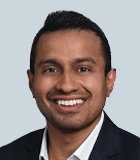 Calvin D'souza
Managing Director
Forensic Investigations and Intelligence
Toronto
Richard M. Plansky
Richard M. Plansky
Regional Managing Director, North America
Forensic Investigations and Intelligence
Tadashi Kageyama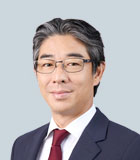 Tadashi Kageyama
Regional Managing Director, Asia-Pacific
Forensic Investigations and Intelligence
Singapore
---
Financial Investigations
Financial Investigations
Global, efficient investigations into allegations of fraud, bribery, corruption and money laundering.
Corporate Culture Checks
Corporate Culture Checks
Helping clients uncover potential issues at target companies before they escalate.
Return to top