IP Investigations
Helping clients prevent and respond to IP theft and patent infringement.
Contact us
Explore Forensic Investigations and Intelligence
In today's innovation-driven economy, a company's intellectual property (IP) is more important than ever. Kroll's IP Risk Management practice provides a comprehensive approach to mitigating and responding to patent infringement, IP theft, counterfeiting and unauthorized gray market diversion. We help companies identify IP threats internally and throughout their supply chain, develop the appropriate mitigation strategies and investigate suspected infringements. When infringements do occur, we use the most sophisticated techniques to establish the valuation of harm inflicted necessary to recover damages.
Our IP Risk Management team draws upon resources from across Kroll's global network. Our array of investigative capabilities includes gathering intelligence on the dark web and in the field, social network analysis and sample acquisition and testing. Our Cyber Risk experts can track intrusions, data manipulation and a range of "digital footprints," and our Security Risk Management team can spot deficiencies in security procedures and design remediations. In addition, we have strong working relationships with regulators, police forces and customs and enforcement agencies around the world. Our investigations frequently form the basis of litigation or criminal prosecutions.
Kroll's IP investigations engagements are customized to meet a variety of needs, including:
IP Due Diligence and Risk Assessment
We provide organizations with an objective assessment of their IP security practices and procedures and those of their suppliers and business partners. These assessments not only identify vulnerabilities but help ensure that you are not inadvertently and indirectly infringing the IP rights of others. Our comprehensive due diligence of prospective suppliers helps ensure that IP security is maintained as the supply chain expands.
Infringement Assessment
Kroll can create bespoke market and retail test purchase programs for clients. These programs can combine advanced statistical modeling, crowd sourcing, controlled approaches and detailed sampling methodologies to provide companies with an accurate assessment of how counterfeit or diverted products have penetrated an area. This analysis then provides the foundation for targeted investigative and remediation strategies.
Infringement Channel Mapping
Reconstructing the channels through which infringement occurs is essential in crafting an effective and proportionate response. Whether the infringement involves unauthorized factory over-runs and backdoor sales or copycat websites selling counterfeit goods, our investigations team is able to map the flow of goods and funds obscured by falsified documents, fund transfers, online communications and warehouses leased by fictious enterprises.
Damage Assessment
When infringement does occur, our valuation experts can work closely with in-house counsel and outside legal teams to provide a detailed analysis of economic harm that can withstand scrutiny and form the basis for the recovery of damages.
Case Study – Counterfeit Investigation on Behalf of an Iconic British Fashion Label
An iconic British fashion label discovered that high-quality counterfeit dress shirts and polos from Turkey and China were arriving in high volumes to Europe.
Despite existing proactive enforcement in Europe and Turkey, the client found the counterfeiters always reappeared a few months after being taken offline. It was suspected that former garment contractors were behind the high-quality fakes, but efforts in Turkey to identify the producing factories and key perpetrators had so far failed.
Kroll was engaged to investigate the production facilities and distribution sources. Starting with the client's existing intelligence and using a variety of methods including controlled purchases, human intelligence, internet investigations and public record data, we mapped the connectivity of a highly-organized counterfeiting supply and distribution network. We profiled and prioritized targets from over 150 involved individuals, companies, websites/domains, emails, social media accounts and telephone numbers.
We discovered that one group in particular created their own fashion labels and registered a series of front companies across Europe to appear as legitimate distributors of their brand, but were using them to conceal counterfeit products from customs checks.
After eight months of investigation across 10 countries including the UK, France, Germany, Poland, Turkey, Peru and Canada, Kroll's multidisciplinary approach coupled with a coordinated range of civil and criminal enforcement actions resulted in the identification of factories and storage and airport distribution facilities. It also led to several arrests, seizures of high volumes of fake products and severe disruption to the counterfeiters' capabilities.
Calvin D'souza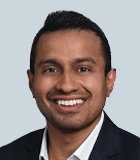 Calvin D'souza
Managing Director
Forensic Investigations and Intelligence
Toronto
Tadashi Kageyama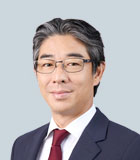 Tadashi Kageyama
Regional Managing Director, Asia-Pacific
Forensic Investigations and Intelligence
Singapore
Richard M. Plansky
Richard M. Plansky
Regional Managing Director, North America
Forensic Investigations and Intelligence
---
Illicit Trade Investigations
Illicit Trade Investigations
Helping clients combat counterfeit goods, gray market sales and unfair competition from untaxed imports.
Regulatory Investigations
Regulatory Investigations
Providing clients with the facts and insights they need to respond confidently to regulatory issues.
Supply Chain Investigations
Supply Chain Investigations
Creating a detailed portrait of a supplier's financial stability, operations, compliance and culture.
Return to top