Forensic Accounting
Helping companies and their counsel investigate complex financial misconduct across jurisdictions.
Contact Us
Explore Forensic Investigations and Intelligence
Kroll provides forensic accounting services to corporates and their internal and external counsel in relation to concerns of fraud, bribery, corruption, money laundering and other forms of financial misconduct. Our forensic evidence is regularly used to support both criminal and civil recovery proceedings, as well as disclosures to regulators and law enforcement agencies around the globe.
Through the reconstruction of event timelines, detailed analysis of transactions and the mapping of relationships, we identify conflicts of interest, governmental nexus and the ultimate beneficiaries of transactions in a forensically sound manner. We invest heavily in technology, including computer forensic, data mining, and analytical tools, allowing us to delve deeper and faster for reliable, cost-effective and timely results.
Our forensic accounting and financial investigation experts regularly conduct high profile forensic audit assignments on site in state-owned entities, large corporations and financial institutions, particularly in frontier and emerging markets.
We conduct our investigations against exacting evidentiary standards so that our findings may be confidently used in support of civil and criminal legal actions. Because Kroll does not provide traditional accounting and tax services, we are able to bring a high level of independence and objectivity to our forensic accounting assignments—qualities which are often influential and compelling in the eyes of regulatory or law enforcement agencies.
Case Study – Investigating Overstatement of Revenue and Misreporting
After a restatement of earnings by Mobily, a publicly held mobile telecommunications company based in Saudi Arabia, the Capital Market Authority, the country's exchange regulator, asked Kroll to conduct a forensic accounting audit and investigation.
Our investigation scrutinized financial statements, expenses, cash flow management, contrast, governance and reporting. We assessed whether the company's financial controls were followed and identified the executives with knowledge of the issues relevant to the restatement. Based on our findings, we explained how the behaviors and decisions of those executives led to the overstatement of revenue and misreporting of financials.
Case Study – Investigating Allegations of Corruption at Eletrobras
The Lava Jato corruption probe in Brazil led to allegations of corruption at Centrais Elétricas do Brasil S.A. ("Eletrobras"), the state-owned power operations company. As a result of the allegations, Eletrobras was subject to FCPA and Brazil Corruption Act Sanctions and was nearly delisted by the U.S. SEC.
Eletrobras commissioned an independent committee to oversee an investigation on the allegations. Kroll was engaged as part of the investigation team to conduct a financial investigation of the construction of one nuclear and eight hydroelectric projects, with the mandate to identify potential corruption at Eletrobras and its subsidiaries and to quantify financial losses to the company due to corruption.
We conducted extensive investment process mapping, procurement analysis, data analytics, electronic data review, transaction testing and payment analysis, as well as interviews and background research. The findings of our three-year investigation helped the company avoid regulatory fines in Brazil and from the U.S. Department of Justice, and to be subject to only a minimal fine from the SEC.
Case Study – Investigating Suspicious Commissions, Discounts, Rebates, Payments to Agents and Irregular Transactions
A multinational Fortune 500 manufacturing company based in the U.S. was conducting an internal investigation into its subsidiaries in India and Thailand.
Kroll was engaged to work with the internal team and provide forensic accounting and related investigative services.
We designed an investigation methodology to identify commissions, discounts, rebates and questionable payments to agents and third-party representatives and to flag any transactions that appeared to be irregular. We also conducted a forensic analysis of a sampling of expenses recorded in general ledger accounts, quantified sales associated with potentially inappropriate payments, and identified other potentially high-risk customer and service-provider relationships.
As a result of these investigations, we identified approximately $5.4 million in suspicious commission and/or rebate payments made to a single agent over a five-year period. In addition, we identified approximately $2.2 million in suspicious payments to an Indonesian freight forwarder. The combined payments made by these subsidiaries may have influenced the awarding of approximately $108 million worth in contracts from government-owned utility companies. Our findings were presented to the U.S. Department of Justice, SEC and FBI.
Calvin D'souza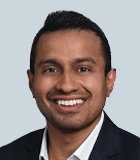 Calvin D'souza
Managing Director
Forensic Investigations and Intelligence
Toronto
Howard Cooper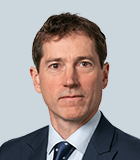 Howard Cooper
Managing Director and Global Co-Head of the Financial Investigations Practice
Forensic Investigations and Intelligence
London
---
Regulatory Investigations
Regulatory Investigations
Providing clients with the facts and insights they need to respond confidently to regulatory issues.
Litigation Support
Litigation Support
Supporting corporate counsel and their advisors through cross-border investigation and financial analysis.
Monitorships
Monitorships
We can serve as an independent monitor and provide specialized expertise to existing monitors.
Return to top