Property Record Outsourcing
Our e-PRAIS® property record outsourcing services assist clients in maintaining and perpetuating complete and accurate fixed asset accounting records for accounting and insurance purposes.
Contact Us
Explore Fixed Asset Advisory Services
Inaccurate fixed asset records can cause serious problems for an organization, leading to imprecise financial accounting ledgers and unreliable values for insurance placement. We prepare:
Updated fixed asset accounting ledgers, which include current-year and accumulated depreciation calculations, current-year additions and disposals, and roll forward analyses by account
Replacement cost valuations for insurance placement and risk management
Our professionals visit businesses to compile current-year fixed asset activity data by account. We then prepare an updated property record. Alternately, clients supply current-year capital asset activity (additions, disposals, and retirements), which we use to prepare the updated property record. In addition, we perform annual trend analyses to update replacement cost data based on an appropriate cost trend factor.
Each year, our professionals provide property record outsourcing services for hundreds of public- and private-sector clients. Our proprietary e-PRAIS® system's policies, procedures, and operating effectiveness are in accordance with SOC 1.
Scott Davidson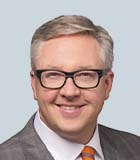 Scott Davidson
Head of Canadian Disputes, Investigations and Valuations, Testifying Expert
Chris Nobes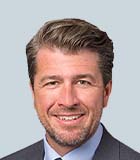 Chris Nobes
Managing Director, Testifying Expert
Ashley Houlden
Ashley Houlden
Managing Director, Testifying Expert
---
Fixed Asset Advisory Services
Fixed Asset Advisory Services
We provide clients the transparency they need by identifying, managing and valuing their fixed assets.
Fixed Asset Management
Fixed Asset Management
Kroll is recognized for establishing our profession's best practices in fixed asset management.
Real Estate Advisory Group
Real Estate Advisory Group
Duff & Phelps' Real Estate Advisory Group (REAG) provides comprehensive support in connection with commercial real estate investments and transactions, asset and portfolio management and optimization, financing and debt advisory.
M&A Advisory
M&A Advisory
Kroll is a leading middle-market M&A advisor.
Insurance Solutions
Insurance Solutions
Kroll provides real and personal property insurance valuation services to clients worldwide.
Return to top