Fixed Asset Inventory and Reconciliation
Kroll is an industry leader in fixed asset inventory, tagging and reconciliation services.
Contact Us
Explore Fixed Asset Advisory Services
Historically, executives have viewed fixed assets as having appropriate internal controls and low risk from a financial perspective. Now, in the post-SOX era and with broader IFRS adoption, fixed assets are often the biggest line item on the balance sheet and are under greater scrutiny. Inferior records - containing ghost assets, grouped assets, vague descriptions, and other data gaps - expose a business to risk in financial, tax, and regulatory compliance.
Kroll vast experience and best-practices approach ensure that our clients receive a cleansed and fortified fixed asset register, providing the data visibility required for effective fixed asset management. Additional benefits to our clients include improved financial reporting, accurate property tax values, streamlined insurable values, meaningful capital budgeting, and support for mergers and acquisitions.
Our dedicated professionals serve organizations in virtually every industry from offices throughout the world. Each year, we provide fixed asset inventory and reconciliation services to hundreds of clients including manufacturers, telecommunications leaders, healthcare systems, universities, and governments.
Scott Davidson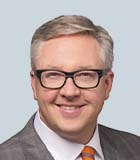 Scott Davidson
Head of Canadian Disputes, Investigations and Valuations, Testifying Expert
Chris Nobes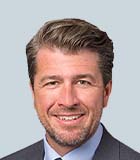 Chris Nobes
Managing Director, Testifying Expert
Ashley Houlden
Ashley Houlden
Managing Director, Testifying Expert
---
Fixed Asset Advisory Services
Fixed Asset Advisory Services
We provide clients the transparency they need by identifying, managing and valuing their fixed assets.
Insurance Solutions
Insurance Solutions
Kroll provides real and personal property insurance valuation services to clients worldwide.
Fixed Asset Management
Fixed Asset Management
Kroll is recognized for establishing our profession's best practices in fixed asset management.
Real Estate Advisory Group
Real Estate Advisory Group
Duff & Phelps' Real Estate Advisory Group (REAG) provides comprehensive support in connection with commercial real estate investments and transactions, asset and portfolio management and optimization, financing and debt advisory.
Return to top