Baseline Asset Inventory Services
We provide baseline inventory and tagging services that establish a quality foundation for tracking assets - not only for financial purposes, but also for the operational objectives associated with Information Technology Asset Management (ITAM) and Enterprise Asset Management (EAM).
Contact Us
Explore Fixed Asset Advisory Services
It is critically important to optimally manage tangible equipment assets within an organization. Once the initiative is taken to implement an asset management solution and a process is engineered, the next logical step is to create a comprehensive awareness of what you possess and utilize by taking inventory.
Our dedicated team provides extensive project planning using Project Management Professional (PMP®) certified methodologies, customized data collection technology, and quality control procedures. We deliver baseline asset inventory projects in a concise timeframe with minimal disruption to your operations environment. These services support clients' ITAM and EAM objectives to streamline efficiencies for uptime, maintenance, repair, energy management, security, capital budgeting, capital forecasting, investment recovery, and other operational decisions regarding physical assets.
Our professionals operate from offices all over the world. Each year, we provide baseline asset inventory services for organizations in virtually every industry, but with extensive breadth and depth for manufacturers, healthcare systems, technology companies and retail operations.
Scott Davidson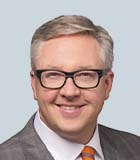 Scott Davidson
Head of Canadian Disputes, Investigations and Valuations, Testifying Expert
Chris Nobes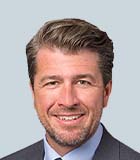 Chris Nobes
Managing Director, Testifying Expert
Ashley Houlden
Ashley Houlden
Managing Director, Testifying Expert
---
Fixed Asset Advisory Services
Fixed Asset Advisory Services
We provide clients the transparency they need by identifying, managing and valuing their fixed assets.
Fixed Asset Management
Fixed Asset Management
Kroll is recognized for establishing our profession's best practices in fixed asset management.
Insurance Solutions
Insurance Solutions
Kroll provides real and personal property insurance valuation services to clients worldwide.
M&A Advisory
M&A Advisory
Kroll is a leading middle-market M&A advisor.
Real Estate Advisory Group
Real Estate Advisory Group
Duff & Phelps' Real Estate Advisory Group (REAG) provides comprehensive support in connection with commercial real estate investments and transactions, asset and portfolio management and optimization, financing and debt advisory.
Return to top