Relatório global de fraude e risco da Kroll 2021 – Vol 1 Riscos de Suborno e Corrupção: Os Ventos da mudança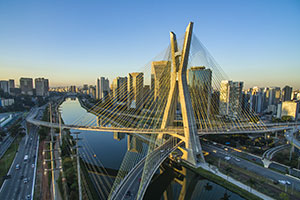 Participe do nosso webinar, onde iriemos para discutir os principais resultados sobre o Brasil do volume 1 do Relatório Global de Fraude e Risco da Kroll 2021. A pesquisa envolveu mais de 1.300 executivos sênior, incluindo diretores jurídicos, diretores de compliance, CEOs e CFOs de empresas em todo o mundo.
O painel trará insights sobre como os riscos de suborno e corrupção estão impactando as empresas brasileiras. Falaremos sobre os desafios internos e externos, as questões ligadas à cultura corporativa e sobre como as empresas estão utilizando a tecnologia para mitigar os riscos de forma eficiente.
Horário: Das 12h00 às 13h00
Participantes
Fernanda Barroso, Managing Director and Sao Paulo Brazil Office Head, Kroll
Ian Cook, Associate Managing Director, Kroll
Juliana Daniel, Partner, Lefosse Advogados
Marisa Peres, GRC Director South America & Brazil DPO, Nissan
Fernanda Barroso
Fernanda Barroso
Managing Director de Forensic Investigations and Intelligence, Diretora Geral da Kroll para LATAM
---
Investigações
Investigações
Excelência em investigações de fraude, desvios de conduta e disputas.
Due Diligence
Due Diligence
Due diligences reputacionais, com acesso a informações nacionais e internacionais.
Compliance
Compliance
Implementação de políticas e controles, monitoramento de riscos e prevenção à lavagem de dinheiro.