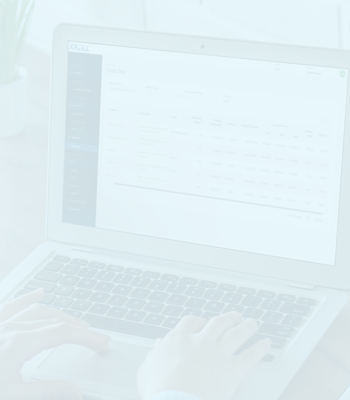 Kroll Valuation Platform
Supercharge your valuation process with an innovative new offering developed by the foremost authority in private asset valuation.
Request a Demo
Efficiently capture, manage and analyze investment data at scale so your firm can perform timely, accurate and auditable valuations across your private portfolios.
What We Deliver
Streamline Data Collection
Systematic workflow lets you create and manage company/issuer, instrument, position, portfolio and valuation data. Automatically extract critical information from financial statements, credit agreements and related investment documents.
Automate Valuations
Free-up valuable analyst time currently spent updating and error-checking spreadsheet-based models. Leverage valuation approaches developed by Kroll, the industry leader in private asset valuation. Easily adjust model parameters and perform scenario testing across hundreds of loans at once.
With a native Excel Add-in, the platform optimizes existing spreadsheet-centric workflows, delivering enhanced speed, heightened precision and exceptional stability.
Deliver Greater Insight
Our platform's Excel Add-In and open integration with your current BI tools enable all valuation data to be easily exported for custom analysis and reporting. With all your valuation data in a single place, you can easily identify, analyze and model key drivers that impact the value of your portfolio. SAAS allows for batch scenario analysis and sets the stage for portfolio analytics.
Prepare for Your Next Audit
Feel confident knowing that all your data is in one place and that you have access to a complete account of all changes backing-up asset valuations. With a centralized database, all current and historical valuation data sets are easy to view at the touch of a button.
What Sets Us Apart?
Decades of expertise
We've taken the insights and feedback gathered over decades from thousands of valuations for the world's top asset managers to infuse our platform with unmatched intelligence.
Flexible and adaptable
Our platform enhances your existing workflows; it doesn't attempt to replace them. We recognize that software can't substitute the complex and unique models you rely on.
Valuation
Valuation
Valuation of businesses, assets and alternative investments for financial reporting, tax and other purposes.
Corporate Finance and Restructuring
Corporate Finance and Restructuring
M&A advisory, restructuring and insolvency, debt advisory, strategic alternatives, transaction diligence and independent financial opinions.