Financial Advisor
Duff & Phelps

Advised GEE Group Inc. on Its Recapitalization and Financial Restructuring Transaction
has completed a recapitalization and financial restructuring transaction
Kurt Steltenpohl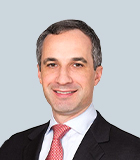 Kurt Steltenpohl
Managing Director
Transaction Advisory Services
New York
Don Levy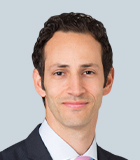 Don Levy
Managing Director
Transaction Advisory Services
New York
Raphael (Ray) Newman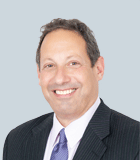 Raphael (Ray) Newman
Managing Director and Global Head of Transaction Advisory Services
---
In July 2020, GEE Group Inc. (NYSE American:JOB) ("the Company" or "GEE Group"), a provider of professional staffing services and human resource solutions, announced that it has successfully completed and closed a recapitalization and financial restructuring on June 30, 2020, that significantly strengthened its balance sheet through the elimination of over approximately $47 million in subordinated debt and mezzanine preferred stock financing, while adding approximately over $40 million pre-tax to GEE Group's stockholders' equity.

As a result of the recapitalization and restructuring transaction, GEE Group substantially improved its overall financial condition and leverage ratios.

Duff & Phelps served as the financial advisor to GEE Group in connection with the transaction.

About GEE Group
GEE Group Inc. is a provider of specialized staffing solutions and is the successor to employment offices doing business since 1893. The Company operates in two industry segments, providing professional staffing services and solutions in the information technology, engineering, finance and accounting specialties and commercial staffing services through the names of Access Data Consulting, Agile Resources, Ashley Ellis, General Employment, Omni-One, Paladin Consulting and Triad. Also, in the healthcare sector, GEE Group, through its Scribe Solutions brand, staffs medical scribes who assist physicians in emergency departments of hospitals and in medical practices by providing required documentation for patient care in connection with electronic medical records (EMR). Additionally, the Company provides contract and direct hire professional staffing services through the following SNI brands: Accounting Now®, SNI Technology®, Legal Now®, SNI Financial®, Staffing Now®, SNI Energy®, and SNI Certes. Loeb & Loeb served as legal counsel to GEE Group Inc.
---
Transaction Advisory Services
Transaction Advisory Services
Kroll's Transaction Advisory Services platform offers corporate and financial investors with deep accounting and technical expertise, commercial knowledge, industry insight and seamless analytical services throughout the deal continuum.
Private Capital Markets – Debt Advisory
Private Capital Markets – Debt Advisory
Kroll has extensive experience raising capital for middle-market companies to support a wide range of transactions.
Distressed M&A and Special Situations
Distressed M&A and Special Situations
Kroll professionals have advised hundreds of companies, investors and other stakeholders at all stages of distressed transactions and special situations.
Fairness and Solvency Opinions
Fairness and Solvency Opinions
Duff & Phelps Opinions is a global leader in Fairness Opinions and Special Committee Advisory, ranking #1 for total number of U.S. and global fairness opinions over the past 10 years, according to Refinitiv cumulative data from 2013-2022.
Return to top