Software
Technology M&A Practice Advised Pokitdok on Its Strategic Investment from Guardian

has received a strategic investment from

Karan Kapoor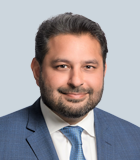 Karan Kapoor
Managing Director and Co-head of Kroll's Technology M&A Practice
Rory O'Sullivan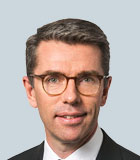 Rory O'Sullivan
Managing Director
Technology Investment Banking
London
Nicholas Collins
Nicholas Collins
Managing Director
Mergers and Acquisitions (M&A) Advisory
Sunnyvale
---
San Mateo, California – (Business Wire) – In its mission to power the business of healthcare, today PokitDok announced it received a strategic investment from GIS Strategic Ventures, the strategic investments arm of The Guardian Life Insurance Company of America® (Guardian). The capital will be used to fund the development of DokChain, blockchain for healthcare, and expand access to PokitDok's API solutions that simplify patient check in, handle health insurance administration, calculate out of pocket estimates, and streamline other business processes associated with medical care.

"PokitDok's technology approach and vision have the potential to make the healthcare experience easier for patients and more efficient overall which would lead to a positive impact on the healthcare economy," said Bob Thompson, senior vice president, head of Corporate Finance Solutions, Guardian. "For Guardian, this investment aligns with our interest in fueling technology innovations that improve life and wellness."

PokitDok has raised $48M to date, including an oversubscribed series B round in August 2015, led by Lemhi Ventures, with support from existing investors, New Atlantic Ventures (NAV.VC), Rogers Venture Partners, and Subtraction Capital. Since that time, PokitDok has doubled headcount, launched on AWS Marketplace, entered the pharmacy business, and introduced production ready blockchain to healthcare. PokitDok also expanded its trading partnerships and now connects with more than 500 health insurers and payers to enable seamless data exchange for insurance enrollment, eligibility checks, claims processing, authorizations, and medical referrals. These and other critical business functions can be integrated into a variety of care models that span telehealth to precision medicine. PokitDok was awarded a Phase III CAQH® Committee on Operating Rules for Information Exchange (CORE®) Certification Seal and was accredited by the Electronic Healthcare Network Accreditation Commission (EHNAC). Major health systems and digital health customers including Everseat, Pager, PillPack and Zipnosis have announced their deployments on the PokitDok platform.

"The infusion of strategic capital from Guardian, a Fortune 250 mutual insurer, validates the new financial and technological innovations taking place in healthcare, with PokitDok providing vital access," said Lisa Maki, co-founder and CEO, PokitDok. "Outdated, centralized infrastructure cannot support real time integration of new services and is heading to obsoletion. Guardian recognizes that a seismic shift is taking place through APIs, and now blockchain, and with this investment, will be part of it."

According to healthcare research firm, Chilmark, APIs represent a more effective way to work with healthcare organizations seeking to implement the clinical and administrative process changes needed for new patient care models and new systemic delivery options. APIs open up a new opportunity to build the kind of successful application economy so prevalent in other industries.

Guardian continuously seeks to improve existing strategies, processes, and technologies to serve its clients how, when, and where they prefer. As a strategic investor, Guardian will have access to PokitDok's domain expertise as it reimagines both its products and their distribution in a decentralized commercial world. And, through the DokChain Health Alliance, Guardian will be granted authority to contribute to implementation standards and help prioritize healthcare use cases on the blockchain, with exclusive first access.

About PokitDok
PokitDok provides a software development platform to free, secure, and unify data that drives the business of healthcare. Its 30 API endpoints facilitate eligibility checks, claims submissions, appointment scheduling, payment optimization, patient identity management, pharmacy benefits, and other business processes. PokitDok maintains Trading Partner agreements with more than 500 health insurers and payers, representing 93 percent of members across the US. Over 1000 third party enterprise applications run on PokitDok, built by healthcare organizations, digital health companies, and business process outsourcing consultants, to improve workflows, cut costs, and speed time to market. PokitDok is based in San Mateo, CA and Charleston, SC and powers DokChain, blockchain for healthcare.

About Guardian
The Guardian Life Insurance Company of America® (Guardian) is one of the largest mutual life insurers with $7.3 billion in capital and $1.5 billion in operating income (before taxes and dividends to policyholders) in 2015. Founded in 1860, the company has paid dividends to policyholders every year since 1868. Its offerings range from life insurance, disability income insurance, annuities, and investments to dental and vision insurance and employee benefits. The company has approximately 8,800 employees and a network of over 2,750 financial representatives in 58 agencies nationwide. For more information about Guardian, please follow Guardian on Facebook, LinkedIn, Twitter and YouTube.
---
Private Capital Markets – Debt Advisory
Private Capital Markets – Debt Advisory
Kroll has extensive experience raising capital for middle-market companies to support a wide range of transactions.
Transaction Advisory Services
Transaction Advisory Services
Kroll's Transaction Advisory Services platform offers corporate and financial investors with deep accounting and technical expertise, commercial knowledge, industry insight and seamless analytical services throughout the deal continuum.
Return to top