Sell Side Co-Advisor
Duff & Phelps Co-Advised Weiman Products on its Sale to The Carlyle Group and TA Associates

a portfolio company of

has been acquired by

Josh Benn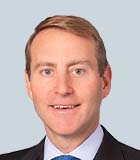 Josh Benn
Head of Americas M&A Advisory and Global Head of Consumer Corporate Finance
David Althoff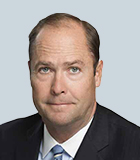 David Althoff
Managing Director
Industrials Investment Banking
Chicago
Farzad Mukhi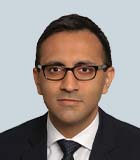 Farzad Mukhi
Managing Director
Consumer Investment Banking
Los Angeles
---
On March 27, 2019, Cortec Group ("Cortec"), announced that its affiliate, Cortec Group Fund V, L.P. ("Cortec Fund V"), has sold WU Holdco, Inc. ("Weiman Products," "Weiman" or "the Company") to affiliates of The Carlyle Group ("Carlyle") and TA Associates ("TA").

Duff & Phelps served as sell side co-advisor to Weiman in connection with the transaction.

About Weiman Products
Weiman Products is a specialty cleaning products company offering high-quality and innovative products which are specially formulated to care for specialty surfaces and clean-up life's toughest messes. Weiman's consumer division includes products under seven well recognized brands – Weiman, Goo Gone, Magic, Stone Care International, Wright's, Gonzo Natural Magic, and Urnex. Weiman's commercial division includes leading specialty cleaning brands for coffee makers, brewing equipment and healthcare markets under the Urnex, Five Star and Micro-scientific brands.

About Cortec Group
Founded in 1984, Cortec invests in high value-added, middle-market consumer, healthcare, and specialty products and services businesses in partnership with owners and management teams who want to work with Cortec to drive growth and improve business fundamentals.

About The Carlyle Group
The Carlyle Group is a global investment firm with $216 billion of assets under management across 343 investment vehicles. Founded in 1987 in Washington, DC, Carlyle has grown into one of the world's largest and most successful investment firms, with more than 1,650 professionals operating in 31 offices in North America, South America, Europe, the Middle East, Africa, Asia and Australia.

About TA Associates
TA Associates is one of the largest and most experienced global growth private equity firms. Focused on five target industries – technology, healthcare, financial services, consumer and business services – TA invests in profitable, growing companies with opportunities for sustained growth, and has invested in more than 500 companies around the world. Investing as either a majority or minority investor, TA employs a long-term approach, utilizing its strategic resources to help management teams build lasting value in growth companies. TA has raised $24 billion in capital since its founding in 1968 and is committing to new investments at the pace of $2 billion per year. The firm's more than 85 investment professionals are based in Boston, Menlo Park, London, Mumbai and Hong Kong.
---
Corporate Finance and Restructuring
Corporate Finance and Restructuring
M&A advisory, restructuring and insolvency, debt advisory, strategic alternatives, transaction diligence and independent financial opinions.
Mergers and Acquisitions (M&A) Advisory
Mergers and Acquisitions (M&A) Advisory
Kroll's investment banking practice has extensive experience in M&A deal strategy and structuring, capital raising, transaction advisory services and financial sponsor coverage.
Consumer Investment Banking
Consumer Investment Banking
Consumer, Retail, Food and Restaurant expertise for middle-market M&A transactions.
Fairness and Solvency Opinions
Fairness and Solvency Opinions
Duff & Phelps Opinions is a global leader in Fairness Opinions and Special Committee Advisory, ranking #1 for total number of U.S. and global fairness opinions over the past 10 years, according to Refinitiv cumulative data from 2013-2022.
Transaction Advisory Services
Transaction Advisory Services
Kroll's Transaction Advisory Services platform offers corporate and financial investors with deep accounting and technical expertise, commercial knowledge, industry insight and seamless analytical services throughout the deal continuum.
Distressed M&A and Special Situations
Distressed M&A and Special Situations
Kroll professionals have advised hundreds of companies, investors and other stakeholders at all stages of distressed transactions and special situations.
Private Capital Markets – Debt Advisory
Private Capital Markets – Debt Advisory
Kroll has extensive experience raising capital for middle-market companies to support a wide range of transactions.
Financial Sponsors Group
Financial Sponsors Group
Dedicated coverage and access to M&A deal-flow for financial sponsors.
Return to top