Sell Side Advisor
Duff & Phelps Advised VWM Analytics, LLC, on its Sale to J.S. Held, LLC, a Portfolio Company of Kelso & Company

has been acquired by

a portfolio company of

Ham Crawford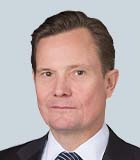 Ham Crawford
Managing Director
Financial Sponsors Group
New York
David Althoff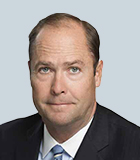 David Althoff
Managing Director
Industrials Investment Banking
Chicago
---
In June 2020, VWM Analytics, LLC ("VWM" or the "Company") was acquired by J.S. Held, LLC, a portfolio company of Kelso & Company ("Kelso").

Duff & Phelps served as the exclusive financial advisor to VWM in connection with the transaction.

About VWM Analytics, LLC
VWM Analytics, LLC is one of the leading economic consulting and forensic accounting firms in the industry. The Company provides corporate and legal professionals across the country with expertise in forensic accounting, business investigation, and financial forecasting and analysis. VWM's experts all have extensive experience as expert witnesses, having testified in court, arbitration and deposition. Combined, they have testified in thousands of cases over the past 30 years. VWM is headquartered in Los Angeles, California, with additional offices in Irvine, California and Fresno, California. Sidley Austin served as legal counsel to VWM Analytics, LLC.

About J.S. Held, LLC
J.S. Held, LLC is a global consulting firm with expertise in construction, environmental health and safety, forensic accounting and economics, water and fire restoration, equipment, and forensic architectural and engineering matters. Established in 1974, J.S. Held brings together years of unrivaled technical expertise and unparalleled service to deliver reliable, comprehensive solutions to its clients. J.S. Held is renowned for recruiting and cultivating distinguished experts and being a trusted partner on the world's most complex environmental and construction matters. J.S. Held, LLC has over 100 offices across the United States, Canada, Latin America, Europe, and the Middle East. Morgan Lewis served as legal counsel to J.S. Held, LLC.

About Kelso & Company
Kelso & Company is a North American-focused middle market private equity firm. Since 1980, Kelso has invested over USD 13 billion of equity capital in 127 transactions. Kelso invests in financial, communications, media, retail, energy, healthcare, industrial, transportation, and logistics sectors. Kelso was founded in 1971 by the inventor of the Employee Stock Ownership Plan (ESOP) and, as a result, the principles of partnership and alignment of interest serve as the foundation of the firm's investment philosophy. The firm is based in New York City, New York.
---
Mergers and Acquisitions (M&A) Advisory
Mergers and Acquisitions (M&A) Advisory
Kroll's investment banking practice has extensive experience in M&A deal strategy and structuring, capital raising, transaction advisory services and financial sponsor coverage.
Transaction Advisory Services
Transaction Advisory Services
Kroll's Transaction Advisory Services platform offers corporate and financial investors with deep accounting and technical expertise, commercial knowledge, industry insight and seamless analytical services throughout the deal continuum.
Financial Sponsors Group
Financial Sponsors Group
Dedicated coverage and access to M&A deal-flow for financial sponsors.
Distressed M&A and Special Situations
Distressed M&A and Special Situations
Kroll professionals have advised hundreds of companies, investors and other stakeholders at all stages of distressed transactions and special situations.
Return to top