Sell Side Advisor
Duff & Phelps Advised Uno Restaurant Holdings Corporation on its Sale Transaction
a portfolio company of

has been acquired by

Josh Benn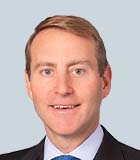 Josh Benn
Head of Americas M&A Advisory and Global Head of Consumer Corporate Finance
---
On May 3, 2017, Uno Restaurant Holdings Corporation ("UNO" or the "Company"), a portfolio company of Twin Haven Capital Partners, was acquired by Newport Global Advisors ("Newport"). Duff & Phelps served as exclusive financial advisor to UNO in connection with the sale transaction.
About Uno Restaurant Holdings Corporation
Founded in 1943, UNO is the undisputed inventor of Chicago deep dish pizza. The Company owns, operates and franchises two unique restaurant concepts, UNO Pizzeria & Grill and Uno Due GO. UNO Pizzeria & Grill is a full-service casual dining concept featuring a wide range of pizzas including deep dish, Chicago thin crust, flatbread and gluten-free pizza, along with appetizers, entrees and desserts and an adult beverage program, serving craft beer, unique cocktails and wine. Uno Due Go is a fast-casual concept with a marketplace design, featuring a 'build your own' chopped salad station along with a wide variety of sandwiches, freshly baked bread, soups, pizza and breakfast offerings. Headquartered in Boston, Massachusetts, the Company has 68 company-owned restaurants and 47 domestic and international franchised restaurants. The Company also operates a food manufacturing division (UNO Foods) that sells branded and unbranded pizzas, calzones, entrées and appetizers through the grocery, wholesale club store and a variety of foodservice channels.
About Newport Global Advisors
Newport was founded in 2005 and has over $700 million in assets under management. The firm is based in Houston, Texas and primarily makes distressed credit-for-control private equity investments. The Newport Global team has been together for over 10 years, having managed over $15 billion of high yield and distressed assets at AIG, including over $2 billion of distressed assets.
---
Mergers and Acquisitions (M&A) Advisory
Mergers and Acquisitions (M&A) Advisory
Kroll's investment banking practice has extensive experience in M&A deal strategy and structuring, capital raising, transaction advisory services and financial sponsor coverage.
Financial Sponsors Group
Financial Sponsors Group
Dedicated coverage and access to M&A deal-flow for financial sponsors.
Corporate Finance and Restructuring
Corporate Finance and Restructuring
M&A advisory, restructuring and insolvency, debt advisory, strategic alternatives, transaction diligence and independent financial opinions.
Fairness and Solvency Opinions
Fairness and Solvency Opinions
Duff & Phelps Opinions is a global leader in Fairness Opinions and Special Committee Advisory, ranking #1 for total number of U.S. and global fairness opinions over the past 10 years, according to Refinitiv cumulative data from 2013-2022.
Valuation Services
Valuation Services
When companies require an objective and independent assessment of value, they look to Kroll.
Return to top