Sell Side Advisor
Kroll Corporate Finance Advised Shipware, LLC on Its Sale to SIB Fixed Cost Reduction, a Portfolio Company of O2 Investment Partners
Stephen Burt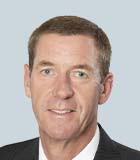 Stephen Burt
Global Head of M&A Advisory
Nicholas Collins
Nicholas Collins
Managing Director
Mergers and Acquisitions (M&A) Advisory
Sunnyvale
Jeffrey McNamara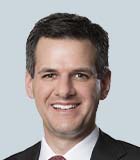 Jeffrey McNamara
Managing Director
Industrials Investment Banking
Chicago
---
On October 29, 2021, Shipware, LLC ("Shipware" or the "Company") was acquired by SIB Fixed Cost Reduction (SIB), a portfolio company of O2 Investment Partners (O2).
The Industrials and Technology investment banking teams of Kroll Corporate Finance served as the exclusive financial advisor to Shipware in connection with the transaction.
About Shipware
Founded by Rob Martinez and Trevor Outman, Shipware provides contract optimization services (forward-looking) and automated invoice audit capabilities (backward-looking) to reduce small parcel and LTL shipping costs as well as spend management reporting tools and payment solutions. The Company serves 600+ customers across a wide range of end markets. McDermott Will & Emery served as legal counsel to Shipware.
About SIB Fixed Cost Reduction
SIB is a leader in fixed cost reduction services providing invoice analysis, vendor management and cost monitoring for customers across a variety of expense categories, including telecom, utilities, waste management, shipping and logistics. The company earns contingent fees based on the savings found for clients. SIB is headquartered in Charleston, SC.
About O2 Investment Partners
O2 Investment Partners is a Midwestern-based private equity firm that seeks to acquire majority interests in lower middle-market B2B services, technology and select niche industrial companies. The firm invests in businesses with earnings growth potential and a clear path to the creation of shareholder value. O2 invests with a view towards partnering with management to build and grow the business and take it to its next stage of development. This requires not only a clear vision and strategic plan to create shareholder value, but a close partnership and alignment of interest with management. Honigman LLP served as legal counsel to SIB and O2 Investment Partners.
---
Mergers and Acquisitions (M&A) Advisory
Mergers and Acquisitions (M&A) Advisory
Kroll's investment banking practice has extensive experience in M&A deal strategy and structuring, capital raising, transaction advisory services and financial sponsor coverage.
Transaction Advisory Services
Transaction Advisory Services
Kroll's Transaction Advisory Services platform offers corporate and financial investors with deep accounting and technical expertise, commercial knowledge, industry insight and seamless analytical services throughout the deal continuum.
Fairness and Solvency Opinions
Fairness and Solvency Opinions
Duff & Phelps Opinions is a global leader in Fairness Opinions and Special Committee Advisory, ranking #1 for total number of U.S. and global fairness opinions over the past 10 years, according to Refinitiv cumulative data from 2013-2022.
Private Capital Markets – Debt Advisory
Private Capital Markets – Debt Advisory
Kroll has extensive experience raising capital for middle-market companies to support a wide range of transactions.
Return to top