Sell Side Advisor
Kroll's ADG M&A Advisory Team Advised SGL Carbon on the Sale of Its Gardena Composite Solutions Business
Steven Moon
Steven Moon
Deputy Head of U.S. M&A Advisory and Co-Head of Global ADG M&A Advisory
Cindy Jia
Aerospace Defense and Government Services (ADG) Investment Banking
Houston
Victor Caruso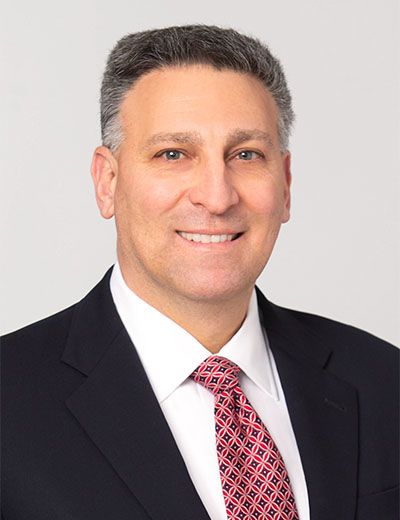 Victor Caruso
Co-Head of Global ADG M&A Advisory
---
On February 16, 2023, SGL Carbon SE (XTRA:SGL) announced the sale of its Composite Solutions Business Unit operations in Gardena, California ("SGL Gardena"), to Tex Tech Industries, Inc. ("Tex Tech"), a portfolio company of Arlington Capital Partners.
The Aerospace Defense and Government Investment Banking practice of Kroll served as the exclusive sell side advisor to SGL Carbon, LLC in connection with the transaction.
"The sale of the Gardena Composite Solutions Business served our strategic alignment initiatives," said Stefan Geh, Senior Vice President, Head of Business Unit Composite Solutions for SGL Carbon SE. "Kroll's Investment Banking team was instrumental in advising SGL throughout the transaction process to this successful outcome," said Stephan Buehler, General Counsel & Chief Compliance Officer of SGL Carbon SE.
About SGL Carbon SE
SGL Carbon SE ("SGL Carbon"), headquartered in Wiesbaden, Germany, is a global leader in the development and manufacture of carbon and specialty graphite products. Its materials and products are made from specialty graphite, carbon fibers and composites that serve many industries. SGL Carbon has approximately 4,700 employees at 30 sites in Europe, North America and Asia. Troutman Pepper Hamilton Sanders LLP and Morrison & Foerster LLP served as legal counsels to SGL Carbon in connection with the transaction.
About SGL Gardena
SGL Gardena (formerly named HITCO Carbon Composites) is a developer and manufacturer of complex, industry-leading high-temperature composite materials and components with high carbon and silica purities. SGL Gardena's key product offerings include Rayon Carbon, Refrasil®, and Carbon / Carbon based products that are used in the aerospace, defense, industrial and automotive industries.
About Tex Tech Industries
Tex Tech Industries is a global supplier of materials science-based solutions for demanding end use markets where performance and reliability are counted upon. With global headquarters located in Kernersville, North Carolina and manufacturing, R&D and sales sites located throughout North America and Europe, Tex Tech is able to service its partners across the globe in key markets such as aerospace, defense, medical, and industrial.
About Arlington Capital Partners
Arlington Capital Partners is a Washington, D.C.-based private equity firm. Arlington is focused on middle-market investment opportunities in growth industries, including aerospace, defense, government services and technology, healthcare, and business services and software. Sheppard, Mullin, Richter & Hampton LLP served as legal counsel to Tex Tech Industries and Arlington Capital Partners in connection with the transaction.
---
Corporate Finance and Restructuring
Corporate Finance and Restructuring
M&A advisory, restructuring and insolvency, debt advisory, strategic alternatives, transaction diligence and independent financial opinions.
Mergers and Acquisitions (M&A) Advisory
Mergers and Acquisitions (M&A) Advisory
Kroll's investment banking practice has extensive experience in M&A deal strategy and structuring, capital raising, transaction advisory services and financial sponsor coverage.
Transaction Advisory Services
Transaction Advisory Services
Kroll's Transaction Advisory Services platform offers corporate and financial investors with deep accounting and technical expertise, commercial knowledge, industry insight and seamless analytical services throughout the deal continuum.
Return to top