Sell Side Advisor
Duff & Phelps

Advised Qvest Media Group on its Sale to RAG-SBG

has been acquired by

Andreas Stoecklin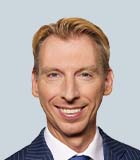 Andreas Stoecklin
Country Head Germany and Head of Corporate Finance, EMEA
Simon von Witzleben
Simon von Witzleben
Managing Director, Co-Lead EMEA Transaction Opinions
---
RAG-Stiftung Beteiligungsgesellschaft mbH ("RAG-S BG") has acquired a majority share in Qvest Media consisting of Qvest Media GmbH, Germany, Qvest Media FZ LLC, Dubai and Qvest Media Pte. Ltd., Singapore ("Qvest Media Group"). Peter Nöthen, former majority shareholder of Qvest Media Group, will continue to serve as CEO.
Duff & Phelps served as exclusive M&A advisor to the shareholders of Qvest Media Group in connection with the sale transaction.
About Qvest Media Group
Qvest Media Group is a leading international systems architect and transformation partner for the broadcast and media industry. They design, build and deliver technology solutions tailored to support customers through the entire technical architecture lifecycle. Customers include blue-chip TV and broadcast companies, as well as telecommunication, cable and satellite companies. Founded in 1991, the group with more than 170 employees serves its customers through three locations in Germany as well as offices in Dubai and Singapore.
About RAG-Stiftung Beteiligungsgesellschaft mbH
RAG-S BG, headquartered in Essen, Germany, was founded in 2014 as an investment management entity of RAG-Stiftung. RAG-S BG is focused on long-term investments in mid-sized companies in the field of global machine manufacturing, automation and industrial high-tech services. An important aim of the RAG-S BG is the development of an entrepreneurially managed industrial holding company with innovative and high-growth investments. RAG-Stiftung has a diversified portfolio of financial assets worth over €4.0 billion.
---
Corporate Finance and Restructuring
Corporate Finance and Restructuring
M&A advisory, restructuring and insolvency, debt advisory, strategic alternatives, transaction diligence and independent financial opinions.
Transaction Advisory Services
Transaction Advisory Services
Kroll's Transaction Advisory Services platform offers corporate and financial investors with deep accounting and technical expertise, commercial knowledge, industry insight and seamless analytical services throughout the deal continuum.
Fairness and Solvency Opinions
Fairness and Solvency Opinions
Duff & Phelps Opinions is a global leader in Fairness Opinions and Special Committee Advisory, ranking #1 for total number of U.S. and global fairness opinions over the past 10 years, according to Refinitiv cumulative data from 2013-2022.
Return to top