Sell Side Advisor
Kroll's Aerospace Defense Government Investment Banking Team Advised QinetiQ Group Plc on the Sale of Its Commercial Space Business, QinetiQ Space N.V., to Redwire
Paul Teuten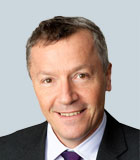 Paul Teuten
Managing Director
Mergers and Acquisitions (M&A) Advisory
London
Victor Caruso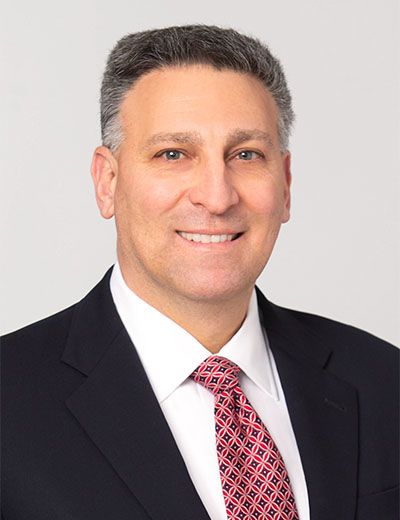 Victor Caruso
Co-Head of Global ADG M&A Advisory
Gunjal Patel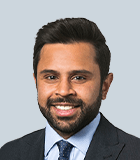 Mergers and Acquisitions (M&A) Advisory
London
---
On October 3, 2022, QinetiQ Group Plc ("QinetiQ"), an FTSE 250 integrated global defence and security company, announced the sale of its Belgium space operation, QinetiQ Space N.V. ("Space N.V."), to Redwire Corporation ("Redwire"), a U.S.-headquartered space infrastructure technology company, for a consideration of €32 million (mn).
Space N.V. is a Belgium-based commercial space business providing design and integration of small commercial satellites, docking and berthing systems and instruments for end-to-end space missions; its principal customer is the European Space Agency. Whilst the space domain remains an integral part of QinetiQ's core defence and security strategy, Space N.V. products provide limited operational synergies and alignment with QinetiQ's core global defence and security business, hence their decision to divest.
Paul Teuten, Managing Director at Kroll, commented: "We thoroughly enjoyed working again with QinetiQ, this time on the disposal of its commercial space business to Redwire. The global space sector is a fast-evolving market, attracting substantial investment in commercial, institutional and defence applications. The sale of QinetiQ Space N.V. attracted strong interest from European and American players, and we are delighted that it has found a good home with Redwire. This transaction further extends our established track record in our global Aerospace Defense Government industry group."
"Thanks to Paul and the Kroll team for a well-run sale process and for achieving a successful outcome for us. They showed they were well connected with the space industry, especially in the US, and ran a very disciplined process with multiple bidders from around the world, anticipating issues and dealing with problems as they arose. Once again, they have helped us successfully generate value from non-core businesses to reinvest in our mainstream operations." Nigel Major, Group Director M&A, QinetiQ Group Plc
Kroll served as the exclusive sell-side advisor to QinetiQ Group Plc in connection with the sale, providing M&A Advisory services.
About Bain Capital / AE Industrial Partners Investment
Bain Capital and AEI together will make an $80mn investment in the form of equity-linked securities that will be used to finance the Space N.V. acquisition. In addition to funding the Space N.V. acquisition, Redwire intends to utilize the funds provided by Bain Capital and AEI to continue capitalizing on the growing market for space infrastructure with opportunities to achieve higher revenue and profitability in 2023 and beyond. This will include:
Investing in current capabilities to meet the significant demand by national security customers and expand Redwire's civil and commercial offerings
Expanding and diversifying Redwire's global infrastructure offerings; and
Strengthening Redwire's balance sheet to improve strategic flexibility and operational leverage.
"Bain Capital and AEI's investment represents a strong vote of confidence in Redwire's position as a leader in the commercialization of space and our strategy of providing critical infrastructure to drive growth and profitability," said Jonathan Baliff, Chief Financial Officer of Redwire. "AEI and Bain Capital are proven leaders in the aerospace and space industry with strong track records of building great companies."
Under the terms of the investment agreements with each of Bain Capital and AEI, they will hold, in the aggregate, $80mn of newly issued Series A Convertible Preferred Stock in Redwire, with Bain Capital holding $50mn and AEI holding $30mn. The securities will be convertible into shares of Redwire common stock at a conversion price of $3.05 per share, subject to customary anti-dilution and price protective adjustments. The initial conversion price represents a 25% premium to the trading price of Redwire's common stock prior to the signing of the Space N.V. purchase agreement. The preferred stock can be converted into common stock at any time by the investors, and are subject to mandatory conversion upon thresholds related to the company's market capitalization and profitability metrics.
In connection with the investment, the company will expand the size of its board of directors with Bain Capital appointing one member to the board.
About QinetiQ
Listed on the London Stock Exchange, QinetiQ Group is a leading science and engineering company operating primarily in the defence and security markets. The company operates through EMEA Services and Global Products divisions providing technology-based products and services. The company has six distinct offerings being experimentations and technology, cyber and information advantage, test and evaluation, training and mission rehearsal, engineering services and support, robotics and autonomous systems. The company is headquartered in Farnborough, UK, and operates in Europe, the U.S. and Australia. Osborne Clarke served as legal counsel to QinetiQ.


About Redwire
Listed on the New York Stock Exchange, Redwire is an aerospace manufacturer and space infrastructure technology company, which develops and manufactures mission-critical space solutions and components for the space economy. The company's capabilities include solar power generation, in-space 3D printing and manufacturing, avionics, critical components, sensors, digital engineering and space-based biotechnology. The company is headquartered in Jacksonville, US and operates in Europe and U.S.. Kirkland & Ellis LLP served as legal counsel to Redwire.
---
Corporate Finance and Restructuring
Corporate Finance and Restructuring
M&A advisory, restructuring and insolvency, debt advisory, strategic alternatives, transaction diligence and independent financial opinions.
Transaction Advisory Services
Transaction Advisory Services
Kroll's Transaction Advisory Services platform offers corporate and financial investors with deep accounting and technical expertise, commercial knowledge, industry insight and seamless analytical services throughout the deal continuum.
Mergers and Acquisitions (M&A) Advisory
Mergers and Acquisitions (M&A) Advisory
Kroll's investment banking practice has extensive experience in M&A deal strategy and structuring, capital raising, transaction advisory services and financial sponsor coverage.
Fairness and Solvency Opinions
Fairness and Solvency Opinions
Duff & Phelps Opinions is a global leader in Fairness Opinions and Special Committee Advisory, ranking #1 for total number of U.S. and global fairness opinions over the past 10 years, according to Refinitiv cumulative data from 2013-2022.
Return to top