Sell Side Advisor
Duff & Phelps, A Kroll Business, Advised LDC on Its Sale of Magicard Holdings Limited to Brady Corporation

a portfolio company of

has been acquired by

Dafydd Evans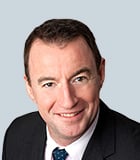 Dafydd Evans
Managing Director
Mergers and Acquisitions (M&A) Advisory
London
Gunjal Patel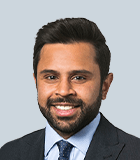 Mergers and Acquisitions (M&A) Advisory
London
---
On May 21, 2021, Brady Corporation ("Brady") (NYSE: BRC) announced that it has acquired Magicard Holdings Limited ("Magicard" or "the Company") in a cash transaction for approximately GBP 42 million (approximately USD 59 million).
Duff & Phelps served as the exclusive financial advisor to the shareholders of Magicard on the transaction.
"The Duff & Phelps team were crucial to the success of the sale and worked tirelessly to support me and to keep me informed on every step of the journey. I was impressed at how quickly they understood Magicard's business and how well they were able to translate this understanding into material that professionally represented what the company stood for and its culture. This also included providing context around the backdrop to its journey and its potential for the future. Duff & Phelps offered valuable guidance and support on the overall process; they were a critical component in the team which made this transaction happen" said Ian Cliffe, the Group CEO of Magicard.
About Magicard
Founded in 1992, Magicard is a pioneer of ID card printing technologies which designs and assembles instant issuance card printers. Magicard's extensive range of both direct-to-card and reverse transfer printers are trusted by customers worldwide and used to print millions of secure ID cards annually for large and small businesses, hospitals, schools, governmental departments and other users in over 100 countries. Magicard printers can also encode smart cards which enables customers to create employee and visitor identification, implement on premises access control, offer membership rewards and gift cards, control information access amongst other scenarios. Magicard reputation for innovative, market-leading products is underpinned by the expertise of its experienced team of UK-based expert engineers. Design, new product development and all manufacturing are located centrally at its headquarters in Weymouth, UK. In addition, Magicard operates regional sales and support centers in the US, Dubai and China and sales hubs focused on Northern Europe, Eastern Europe, the Middle East, India, Southeast Asia and Latin America.
About Brady Corporation
Brady Corporation is an international manufacturer and marketer of complete solutions that identify and protect people, products and places. Brady's products help customers increase safety, security, productivity and performance and include high-performance labels, signs, safety devices, printing systems and software. Founded in 1914, the Company has a diverse customer base in electronics, telecommunications, manufacturing, electrical, construction, medical, aerospace and a variety of other industries. Brady is headquartered in Milwaukee, Wisconsin and as of July 31, 2020, employed approximately 5,400 people in its worldwide businesses. Brady's fiscal 2020 sales were approximately $1.08 billion. Brady stock trades on the New York Stock Exchange under the symbol BRC.
About LDC
LDC is the private equity arm of Lloyds Banking Group and is authorised and regulated by the Financial Conduct Authority. LDC is committed to invest £1.2bn in UK mid-market businesses over the next three years. LDC has a portfolio of 90 businesses across the UK, across a broad range of sectors including TMT, Healthcare, Industrials, Retail & Consumer, Financial Services and Support Services. LDC has a nationwide network of regional offices to provide a local presence to the businesses and communities it supports.
---
Corporate Finance and Restructuring
Corporate Finance and Restructuring
M&A advisory, restructuring and insolvency, debt advisory, strategic alternatives, transaction diligence and independent financial opinions.
Mergers and Acquisitions (M&A) Advisory
Mergers and Acquisitions (M&A) Advisory
Kroll's investment banking practice has extensive experience in M&A deal strategy and structuring, capital raising, transaction advisory services and financial sponsor coverage.
Transaction Advisory Services
Transaction Advisory Services
Kroll's Transaction Advisory Services platform offers corporate and financial investors with deep accounting and technical expertise, commercial knowledge, industry insight and seamless analytical services throughout the deal continuum.
Private Capital Markets – Debt Advisory
Private Capital Markets – Debt Advisory
Kroll has extensive experience raising capital for middle-market companies to support a wide range of transactions.
Fairness and Solvency Opinions
Fairness and Solvency Opinions
Duff & Phelps Opinions is a global leader in Fairness Opinions and Special Committee Advisory, ranking #1 for total number of U.S. and global fairness opinions over the past 10 years, according to Refinitiv cumulative data from 2013-2022.
Return to top