Sell Side Advisor
Duff & Phelps Advised on the Sale of Krestmark Industries to Headwaters, Inc. (NYSE: HW)
has been acquired by

Advised the shareholders of Krestmark Industries, L.P. and affiliates
David Althoff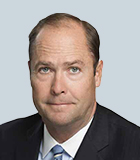 David Althoff
Managing Director
Industrials Investment Banking
Chicago
John Grimes John Grimes
Senior Advisor
Energy Investment Banking
Dallas
---
Duff & Phelps is pleased to announce that substantially all of the assets of Krestmark Industries, L.P. together with its affiliates Crest Vinyl Extrusions LLC and Legacy Vinyl Windows GP, LLC (collectively, "Krestmark" or the "Company") have been acquired by Headwaters, Inc. (NYSE: HW) ("Headwaters") for a purchase price of $240 million, subject to certain adjustments. The transaction closed on August 19, 2016.
Duff & Phelps served as the exclusive financial advisor to the shareholders of Krestmark and provided merger and acquisition advisory services in connection with the sale transaction.
About Krestmark
Krestmark, headquartered in Dallas, Texas, is a manufacturer of high quality vinyl and aluminum windows in the South Central region of the U.S. The Company's focused window offering and design customization options cater to the broad needs of its diverse customer base comprised of home builders, distributors and lumber yards throughout the attractive Texas, Oklahoma, Arkansas, Louisiana, Alabama, New Mexico, Kansas, Mississippi and Florida panhandle markets. Krestmark operates a proprietary five-day build-to-load production model that enables the Company to offer best-in-class turnaround times and service for its growing customer base. Wick Phillips Gould & Martin, LLP served as legal counsel to Krestmark.
About Headwaters
Headquartered in South Jordan, Utah, Headwaters is a publicly traded, (NYSE:HW) leading manufacturer of building products for the residential construction, residential remodeling, commercial and institutional construction industries. The company's portfolio of building products includes architectural stone, resin-based exterior siding accessories such as specialty siding and shutters, roofing, trim board, decking, railing, concrete block and brick, as well as various other building products. Pillsbury Winthrop Shaw Pittman LLP served as legal counsel to Headwaters.
---
Corporate Finance and Restructuring
Corporate Finance and Restructuring
M&A advisory, restructuring and insolvency, debt advisory, strategic alternatives, transaction diligence and independent financial opinions.
Transaction Advisory Services
Transaction Advisory Services
Kroll's Transaction Advisory Services platform offers corporate and financial investors with deep accounting and technical expertise, commercial knowledge, industry insight and seamless analytical services throughout the deal continuum.
Fairness and Solvency Opinions
Fairness and Solvency Opinions
Duff & Phelps Opinions is a global leader in Fairness Opinions and Special Committee Advisory, ranking #1 for total number of U.S. and global fairness opinions over the past 10 years, according to Refinitiv cumulative data from 2013-2022.
Return to top