Sell Side Advisor
Duff & Phelps Industrials M&A Practice Advised Independent Forgings and Alloys on the Investment of Growth Capital by BGF

has received a minority investment from

Dafydd Evans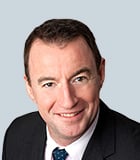 Dafydd Evans
Managing Director
Mergers and Acquisitions (M&A) Advisory
London
Steven Moon
Steven Moon
Deputy Head of U.S. M&A Advisory and Co-Head of Global ADG M&A Advisory
Gunjal Patel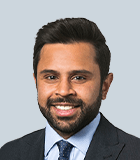 Mergers and Acquisitions (M&A) Advisory
London
---
In March 2018, the shareholders of Independent Forgings and Alloys Limited ("IFA" or "the Company"), one of Britain's leading independent aerospace and industrial forgers, announced an investment of growth capital via a minority stake by BGF, a UK and Ireland-based provider of growth capital to small and medium-sized companies.

Duff & Phelps served as exclusive financial advisor to the Company and its shareholders with respect to the investment by BGF.

Andy McGuinness, majority shareholder and Group CEO of IFA, commented: "Our appreciation goes to the Duff & Phelps team for their hard work and professionalism throughout the process and for maximizing long-term value for us. Fresh capital from BGF will allow us to accelerate the growth plans we have in place whilst maintaining control of the Company."

Dafydd Evans, Managing Director at Duff & Phelps, noted: "We have thoroughly enjoyed working with Andy and the IFA management team in finding the right partner to support the business in its next phase of development. IFA continues to grow at a significant rate under the team's leadership, and this investment from BGF will further support the Company's growth in attractive end markets. We wish Andy and the team the best of luck for the future."

About IFA
IFA manufactures high-integrity, open-die forged components for OEMs and tier-one suppliers within the aerospace, nuclear, power generation, marine, and oil and gas sectors. Using materials such as nickel alloy, titanium, stainless steel and carbon alloys, the Company primarily forges rings and bars for use in a range of end applications, from aircraft, aero engines to off-shore oil rigs and nuclear reactors. The current management team acquired IFA in 2001 from Doncasters Group. Since then, the business has become firmly established as a major independent supplier in the global forging industry through continued investment in innovation, research and development and people. IFA employs over 150 people and exports its components to more than 15 countries across Europe, Asia and North America.

About BGF
BGF is the UK's most active provider of growth capital to small and mid-sized businesses. The companies it backs are privately-owned or listed on AIM, and typically have revenues of between £5m to £100m. BGF makes initial investments of between £2m to £10m and can provide additional funding to support further growth. The investment provided is typically in the form of equity in return for a minority equity stake. BGF is an independent company with capital of up to £2.5bn and is backed by five of the UK's main banking groups - Barclays, HSBC, Lloyds, RBS and Standard Chartered.
---
Corporate Finance and Restructuring
Corporate Finance and Restructuring
M&A advisory, restructuring and insolvency, debt advisory, strategic alternatives, transaction diligence and independent financial opinions.
Mergers and Acquisitions (M&A) Advisory
Mergers and Acquisitions (M&A) Advisory
Kroll's investment banking practice has extensive experience in M&A deal strategy and structuring, capital raising, transaction advisory services and financial sponsor coverage.
Return to top