Sell Side Advisor
Duff & Phelps Advises Goldner Hawn Johnson & Morrison on its Sale of Universal Turbine Parts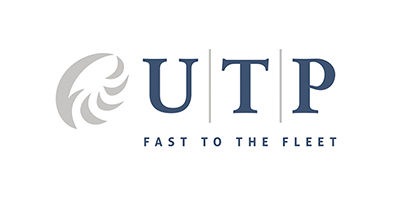 a portfolio company of
has been acquired by
Steven Moon
Steven Moon
Deputy Head of U.S. M&A Advisory and Co-Head of Global ADG M&A Advisory
Stephen Burt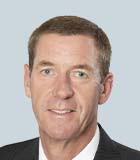 Stephen Burt
Global Head of M&A Advisory
---
Duff & Phelps is pleased to announce that Universal Turbine Parts, LLC ("UTP"), a portfolio company of Goldner Hawn Johnson & Morrison Inc. ("GHJ&M"), has been acquired by ICV Partners, LLC ("ICV"). Farol Asset Management, L.P. and funds and accounts advised by Neuberger Berman Private Equity invested alongside ICV. The transaction closed on July 22, 2016.
About Universal Turbine Parts
Founded in 1993, UTP is one of the world's largest distributors of aftermarket turboprop aircraft engines and engine parts to maintenance repair and overhaul facilities, fleet operators and engine parts dealers across the globe. The company specializes in the PT6 and PW100 engine platforms manufactured by Pratt & Whitney Canada that power more than 14,000 aircraft worldwide in commercial and military use and are among the most popular engines in its class. Based in Prattville, Alabama, UTP offers an expansive inventory, including many hard-to-find engines and parts, and high caliber customer service to its 1,200 global customers. Fredrikson & Byron, P.A. acted as legal counsel to UTP.
About Goldner Hawn Johnson & Morrison
Founded in 1989, GHJ&M is a private equity firm specializing in equity and mezzanine investments in management buyouts, industry consolidation, growth capital and recapitalizations. GHJ&M invests in seasoned, middle-market companies that have capable management teams, distinct market advantages and clear growth potential. Since its founding, GHJ&M has raised over $825 million in committed capital and completed 56 control equity investments. Its current investment fund, Trailhead Fund, which had its final closing in June 2013, has more than $250 million in commitments and is the sixth pool of capital that has been raised by the principals of GHJ&M. The firm is based in Minneapolis, Minnesota.
About ICV Partners
Founded in 1998, ICV is a leading private investment firm that supports management leaders of strong companies at the lower end of the middle market. The principals of ICV have crafted a strong track record of helping companies improve performance over the long term and across a variety of industries. ICV seeks to make control investments in market leading businesses with $25 million to $250 million in revenue. The firm is based in New York, New York. DLA Piper LLP acted as legal counsel to ICV.
---
Financial Sponsors Group
Financial Sponsors Group
Dedicated coverage and access to M&A deal-flow for financial sponsors.
Transaction Advisory Services
Transaction Advisory Services
Kroll's Transaction Advisory Services platform offers corporate and financial investors with deep accounting and technical expertise, commercial knowledge, industry insight and seamless analytical services throughout the deal continuum.
Private Capital Markets – Debt Advisory
Private Capital Markets – Debt Advisory
Kroll has extensive experience raising capital for middle-market companies to support a wide range of transactions.
Return to top