Sell Side Advisor
Kroll Corporate Finance Advised Gentek Marketing Inc. on Its Sale to TDL Canada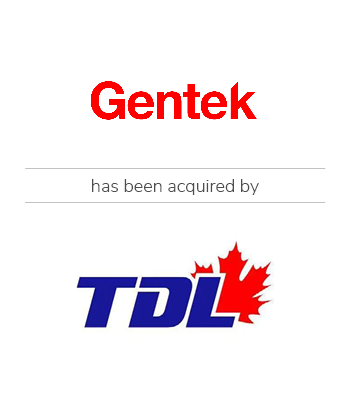 On July 1, 2022, TDL Canada (TDL) of Trenton, Ontario, announced the acquisition of Gentek Marketing Inc. ("Gentek"), based in Concord, Ontario. The combined company, TDL Gentek, will be led by Jeff McInnis, President, formerly the CEO of Gentek, reporting to Laurie Tugman, CEO of TDL.
"The combination of TDL Canada and Gentek builds on the strong and successful legacy of two family-founded Canadian companies with over 80 years of technology and consumer product experience. The new TDL Gentek will have the scale, assets, and capabilities needed to deliver nationwide support to our customers, vendors, and partners. TDL Gentek has a bright future as a Canadian distribution powerhouse." Laurie Tugman, CEO, TDL
Kroll Corporate Finance served as exclusive financial advisor to Gentek in connection with the transaction.
About Gentek Marketing Inc.
Gentek Marketing Inc. is a leading distributor of unified communications and connectivity products. With over 40 years in business, Gentek is always at the cutting edge of what the market needs—and what the latest technology can deliver. WierFoulds LLP served as legal counsel to Gentek.
About TDL Canada
TDL Canada is a distribution company serving retailers, e-commerce fulfillment, and installers nationwide in Canada for over 40 years. Stikeman Elliott LLP served as legal counsel to TDL Canada.
---
Mergers and Acquisitions (M&A) Advisory
Kroll's investment banking practice has extensive experience in M&A deal strategy and structuring, capital raising, transaction advisory services and financial sponsor coverage. Duff & Phelps acquired Kroll in 2018 and unified under the Kroll brand in 2020.
Private Capital Markets – Debt Advisory
Kroll has extensive experience raising capital for middle-market companies to support a wide range of transactions. Duff & Phelps acquired Kroll in 2018 and unified under the Kroll brand in 2020.
Technology Investment Banking
Technology expertise for middle-market M&A transactions. In 2018, Duff & Phelps acquired Kroll and unified under the Kroll brand in 2020.
Fairness and Solvency Opinions
Duff & Phelps Opinions is a global leader in Fairness Opinions and Special Committee Advisory, ranking #1 for total number of U.S. and global fairness opinions over the past 10 years, according to Refinitiv cumulative data from 2013-2022.
Transaction Advisory Services
Kroll's Transaction Advisory Services platform offers corporate and financial investors with deep accounting and technical expertise, commercial knowledge, industry insight and seamless analytical services throughout the deal continuum. Duff & Phelps acquired Kroll in 2018 and unified under the Kroll brand in 2020.
Comprehensive Due Diligence Solution
Our Comprehensive Due Diligence solution helps clients minimize risks and make the most informed business decisions. We support in the areas of tax, compliance and regulatory, ESG, operations/strategy, M&A, financial and accounting, investigations, disputes and cyber/IT risk.
Return to top