Sell Side Advisor
Duff & Phelps advises H.I.G. Capital on the Sale of Fibercore to Safety Technology

a portfolio company of
has been acquired by

Dafydd Evans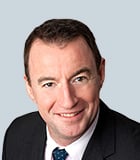 Dafydd Evans
Managing Director
Mergers and Acquisitions (M&A) Advisory
London
Paul Teuten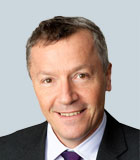 Paul Teuten
Managing Director
Mergers and Acquisitions (M&A) Advisory
London
---
In February 2017, H.I.G. Capital ("H.I.G.") announced the sale of Fibercore Ltd ("Fibercore"), a world leader in the design and manufacture of specialty optical fiber, to Safety Technology Holdings, Inc. ("Safety Technology"), a portfolio company of Golden Gate Capital ("Golden Gate").
Duff & Phelps served as exclusive financial advisor to H.I.G. and the management team with respect to the sale of the company, including running a global M&A sale process focused on leading hi-tech and sensor companies to find the right strategic home for the Company.
Alastair Mills, Principal at H.I.G., said: "It has been a pleasure to work with the Industrials team at Duff & Phelps, who ran a thoroughly professional global sale process that has resulted in a successful outcome for all the shareholders."
Chris Emslie, CEO of Fibercore, commented: "The commitment of the Duff & Phelps team and their skill and insight to find the right buyer for Fibercore was first class. We would not have got the result we did without their advice and perseverance."
About Fibercore Ltd
Established in 1982, Fibercore manufactures the most comprehensive suite of specialty optical fiber for sensing applications across a variety of end-markets, such as aerospace & defense, biomedical, fiber lasers, industrial sensors, oil & gas and smart grid sensors. The Company is well positioned to seize future opportunities presented by the techno-sensory and internet of things revolution.
About H.I.G. Capital
H.I.G. is a leading global private equity and alternative assets investment firm with over €20 billion of equity capital under management. Since its founding in 1993, H.I.G. has invested in and managed more than 200 companies worldwide. The firm's current portfolio includes more than 100 companies with combined sales in excess of €22 billion.
---
Corporate Finance and Restructuring
Corporate Finance and Restructuring
M&A advisory, restructuring and insolvency, debt advisory, strategic alternatives, transaction diligence and independent financial opinions.
Transaction Advisory Services
Transaction Advisory Services
Kroll's Transaction Advisory Services platform offers corporate and financial investors with deep accounting and technical expertise, commercial knowledge, industry insight and seamless analytical services throughout the deal continuum.
Financial Sponsors Group
Financial Sponsors Group
Dedicated coverage and access to M&A deal-flow for financial sponsors.
Return to top