Sell Side Advisor
Kroll's Industrials Investment Banking Team Advised Fern Exposition Services on Its Sale to Nth Degree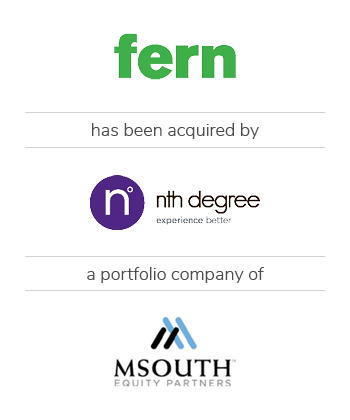 Jeffrey McNamara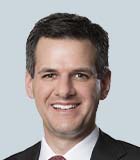 Jeffrey McNamara
Managing Director
Industrials Investment Banking
Chicago
Jessica Baillargeon Jessica Baillargeon
Director
Mergers and Acquisitions (M&A) Advisory
Houston
---
On June 28, 2023, Fern Exposition Services ("Fern" or the "Company'), a leading trade show service provider and general contractor, was acquired by Nth Degree, Inc. ("Nth Degree"), a portfolio company of MSouth Equity Partners ("MSouth").
The Industrials M&A Advisory practice of Kroll Corporate Finance served as the exclusive financial advisor to Fern in connection with the sale of the Company.
About Fern Exposition Services
Fern is a leading trade show and corporate event service provider, offering a full suite of capabilities that address the complex logistical, marketing and organizational needs of both event organizers and exhibitors across the U.S., with headquarters in Cincinnati, Ohio. Fern services over 1,400 trade shows and corporate events annually across more than 100 cities, including multiple top-100 shows.
Fern was previously owned by company management and Invision Capital, a middle-market private equity firm based in Chicago providing capital to facilitate buyouts, recapitalizations and growth investments in manufacturing, distribution and service companies. The Company later joined lnvision Diversified Holdings ("IDH"), serving as a continuation vehicle as part of a long-term growth strategy that included several other portfolio companies.
Baker & Hostetler LLP served as legal counsel to Fern in connection with the transaction.
About Nth Degree
Fern will join forces with Nth Degree, an existing MSouth portfolio company and provider of comprehensive trade show management, labor and event production to some of the biggest brands in the U.S. and internationally. The combination of Nth Degree and Fern gives MSouth a substantial footprint in the in-person event and experiential marketing industries.
Headquartered in Duluth, Georgia, Nth Degree services blue-chip customers around the world at over 4,000 trade show and events annually.
About MSouth Equity Partners
MSouth Equity Partners is a private equity investment firm that provides equity capital and expertise to support management teams in acquisitions and recapitalizations of lower middle-market companies typically valued between $25 million and $250 million. Based in Atlanta and Nashville, MSouth invests primarily in the south with a consistent focus on management buyouts of business services, specialty distribution, niche manufacturing, healthcare services and telecommunications/media companies. With more than $2.2 billion of capital raised across four funds, MSouth is a successor to Cravey, Green & Wahlen, Inc., which was founded in 1984.
DLA Piper LLP served as legal counsel to Nth Degree and MSouth in connection with the transaction.
Mergers and Acquisitions (M&A) Advisory
Mergers and Acquisitions (M&A) Advisory
Kroll's investment banking practice has extensive experience in M&A deal strategy and structuring, capital raising, transaction advisory services and financial sponsor coverage.
Corporate Finance and Restructuring
Corporate Finance and Restructuring
M&A advisory, restructuring and insolvency, debt advisory, strategic alternatives, transaction diligence and independent financial opinions.