Sell Side Advisor
Duff & Phelps, A Kroll Business, Advised the Shareholders of ALPORA, a Leading Swiss Investment Analytics Company, on the Sale of a Majority Stake to Serafin Asset Management
Andreas Stoecklin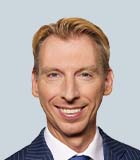 Andreas Stoecklin
Country Head Germany and Head of Corporate Finance, EMEA
Simon von Witzleben
Simon von Witzleben
Managing Director, Co-Lead EMEA Transaction Opinions
---
In September 2021, ALPORA AG ("ALPORA"), a leading Swiss-based investment analytics company, entered into an agreement to sell a majority stake to Serafin Asset Management GmbH ("Serafin Asset Management").
Duff & Phelps, A Kroll Business, served as the exclusive financial advisor to the shareholders of ALPORA in connection with the transaction.
About Alpora AG
ALPORA, based in Zug (Switzerland), is active in the development and sale of innovation analytics-based investment models to asset managers in Switzerland, Germany and the UK. Based on these investment models, clients set up equity funds that have historically been able to generate a risk-adjusted excess return on equity investments.
About Serafin Asset Management
Serafin Asset Management, based in Frankfurt (Germany), performs investment analysis designed for today's market environment and with that enables its asset management clients the consistent diversification and development of new active sources of return. The acquisition of ALPORA is a vital step to expand Serafin Asset Management's analyst capabilities.
---
Return to top