Financial Advisor
Duff & Phelps Advised BMW Group and Daimler AG on Merging their Mobility Services in a Newly Formed Joint Venture
BMW Group and Daimler AG combined their mobility services in an equally-owned joint venture

Independent financial advisor to BMW Group and Daimler AG in connection with the transaction
Andreas Stoecklin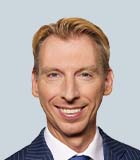 Andreas Stoecklin
Country Head Germany and Head of Corporate Finance, EMEA
Jeff Schiedemeyer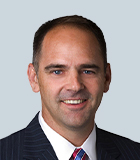 Jeff Schiedemeyer
Managing Director
Fairness and Solvency Opinions
Chicago
Glen Kernick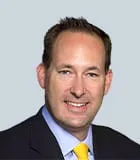 Glen Kernick
Managing Director
Valuation Advisory Services
Sunnyvale
---
In March 2018, BMW Group and Daimler AG agreed to combine their mobility services business units in a newly formed, equally-owned joint venture to shape sustainable urban mobility of the future.

Duff & Phelps served as an independent financial advisor to BMW Group and Daimler AG in connection with the transaction.

BMW Group and Daimler AG join forces to offer customers a single source for sustainable urban mobility services. The joint venture will be comprised of both companies' mobility services businesses and will offer an ecosystem for seamlessly connected on-demand mobility in the areas of CarSharing, Ride-Hailing, Parking, Charging and Multimodality.

About the Joint Venture:
The joint venture model is designed to combine services in the following five areas:
CarSharing with car2go and DriveNow, which are leading mobility providers in the field of fully flexible CarSharing with a total of 20,000 vehicles in 31 major international cities
Ride-Hailing with mytaxi, Chauffeur Privé, Clever Taxi and Beat, which are market-leading taxi apps with 13 million customers and some 140,000 drivers
Parking with ParkNow and Parkmobile Group/Parkmobile LLC, which provide ticketless and cashless parking solutions
Charging with ChargeNow and Digital Charging Solutions, which offer easy access to the world's largest network of more than 143,000 charging points worldwide
Multimodality with moovel and ReachNow, which provide intelligent and seamless connectivity between different mobility offerings in the areas of multimodal and on-demand mobility
About BMW Group
With its four brands, BMW, MINI, Rolls-Royce and BMW Motorrad, the BMW Group is the world's leading premium manufacturer of automobiles and motorcycles, and also provides premium financial and mobility services. The profit before tax in the financial year 2017 was €10.655 billion on revenues amounting to €98.678 billion.

About Daimler AG
With its divisions, Mercedes-Benz Cars, Daimler Trucks, Mercedes-Benz Vans, Daimler Buses and Daimler Financial Services, the Daimler Group is one of the biggest producers of premium cars and the world's biggest manufacturer of commercial vehicles with a global reach. With application of IFRS 15 and IFRS 9 in financial year 2017, Group revenue would have amounted to €164.2 billion and Group EBIT would have amounted to €14.3 billion. Before application of IFRS 15 and IFRS 9, Group revenue in 2017 amounted to €164.3 billion and Group EBIT amounted to €14.7 billion, as previously reported.
---
Corporate Finance and Restructuring
Corporate Finance and Restructuring
M&A advisory, restructuring and insolvency, debt advisory, strategic alternatives, transaction diligence and independent financial opinions.
Mergers and Acquisitions (M&A) Advisory
Mergers and Acquisitions (M&A) Advisory
Kroll's investment banking practice has extensive experience in M&A deal strategy and structuring, capital raising, transaction advisory services and financial sponsor coverage.
Valuation
Valuation
Valuation of businesses, assets and alternative investments for financial reporting, tax and other purposes.
Return to top