Financial Advisor
Duff & Phelps Acted as Lead Financial Advisor and Rendered a Fairness Opinion to Telefónica Deutschland in Connection with the Sale of Its Passive Infrastructure to Telxius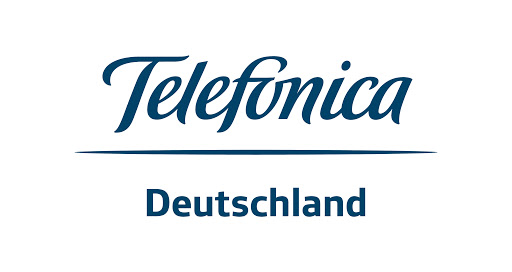 has sold its passive infrastructure to

Andreas Stoecklin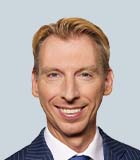 Andreas Stoecklin
Country Head Germany and Head of Corporate Finance, EMEA
Jeff Schiedemeyer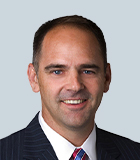 Jeff Schiedemeyer
Managing Director
Fairness and Solvency Opinions
Chicago
Simon von Witzleben
Simon von Witzleben
Managing Director, Co-Lead EMEA Transaction Opinions
---
Telefónica Deutschland Holding AG, Munich, ("Telefónica Deutschland") signed a comprehensive agreement with Telxius Telecom S.A. ("Telxius") on the spin-off and sale of its passive infrastructure on c. 10,100 mobile sites including c. 10,000 rooftop sites and up to 80 tower sites, at a purchase price of €1.5 billion. The agreed purchase price implies an EV/EBITDA multiple of c. 23x.

With the divestment of its passive infrastructure, Telefónica Deutschland further enhances its financial flexibility, particularly for the expansion of the 4G/5G network. Additionally, Telefónica Deutschland will secure access to important roof and tower locations via a long-term lease agreement to expand the reach of its 5G network.

Duff & Phelps served as lead financial advisor to Telefónica Deutschland and provided a fairness opinion in connection with the transaction.
Markus Haas, CEO, Telefónica Deutschland, commented via press release: "This is one of the largest and most important transactions in the history of Telefónica Deutschland. It represents an important milestone in focusing our business activities."

About Telefónica Deutschland
Telefónica Deutschland offers mobile and fixed services for private and business customers. With 43.6 million mobile users and 2.2 million broadband connections, the company is one of the leading integrated telecommunications providers in Germany. No other domestic wireless network operator connects more people. Telefónica Deutschland has been listed on the Frankfurt Stock Exchange (MDAX) since 2012. In FY19, the company generated revenue of €7.4 billion with almost 8,500 employees. The company is majority owned by the Spanish telecommunications group Telefónica S.A.

About Telxius
Telxius, established in 2016, is the neutral communications infrastructure company of the Telefónica Group, with one of the largest portfolios of telecommunication sites in the world. Its more than 20,000 sites are located in Europe and Latin America: approximately 70% in Spain and Germany and the remaining 30% in Brazil, Peru, Chile and Argentina. In addition, Telxius operates an international network of 87,000 km of high-capacity fiber optic submarine cable, including the two largest capacity systems in the world: MAREA and BRUSA.
---
Corporate Finance and Restructuring
Corporate Finance and Restructuring
M&A advisory, restructuring and insolvency, debt advisory, strategic alternatives, transaction diligence and independent financial opinions.
Fairness Opinions
Fairness Opinions
#1 ranked provider of fairness opinions for boards of directors and special committees.
Mergers and Acquisitions (M&A) Advisory
Mergers and Acquisitions (M&A) Advisory
Kroll's investment banking practice has extensive experience in M&A deal strategy and structuring, capital raising, transaction advisory services and financial sponsor coverage.
Return to top