Financial Advisor
Duff & Phelps, A Kroll Business, Advised May River Capital on Its Sale of Hunt Valve to Fairbanks Morse Defense

a portfolio company of

has been acquired by

Peter Bilden
Peter Bilden
Co-Head of Global ADG M&A Advisory
Victor Caruso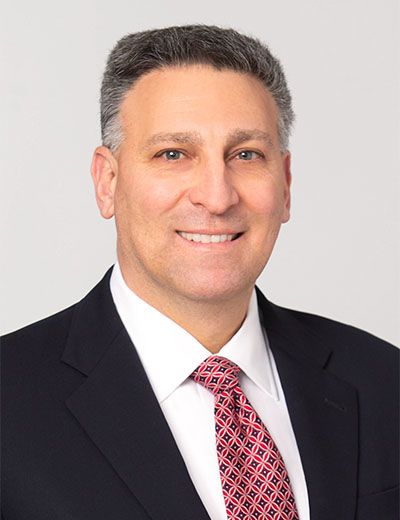 Victor Caruso
Co-Head of Global ADG M&A Advisory
Steven Moon
Steven Moon
Deputy Head of U.S. M&A Advisory and Co-Head of Global ADG M&A Advisory
---
On September 13, 2021, May River Capital announced that its portfolio company Hunt Valve has been acquired by Fairbanks Morse Dense, a portfolio company of Arcline Investment Management.
The Aerospace Defense and Government services M&A practice of Duff & Phelps, A Kroll Business, served as a financial advisor to May River Capital in connection with the transaction.
About May River Capital
May River Capital is a Chicago-based private equity firm focused on investing in lower middle-market, industrial growth companies. May River Capital invests in high-quality industrial growth businesses, including precision manufacturing, engineered products and instrumentation, specialized industrial services, and value-added industrial distribution services. Paul Hastings LLP served as legal counsel to May River Capital.
About Hunt Valve
Hunt Valve is a long-standing manufacturer of mission critical valves and actuators used in the highest-priority submarines, aircraft carriers, surface combatant vessels, and other maritime defense platforms. The company has facilities in Ohio and Montreal, which manufacture proprietary valve and actuator technologies for prime shipbuilders and the U.S. and Canadian Navies.
About Fairbanks Morse Defense
Fairbanks Morse is a portfolio company of Arcline Investment Management, a private equity firm that invests in niche, market-leading companies in industrials, technology, life sciences, and specialty chemicals. For 125 years, Fairbanks Morse has been powering the world forward with innovative distributed power generation solutions that deliver optimal performance in a wide range of applications from base load and standby in municipal, nuclear, and institutional facilities to locomotive engines, and naval and commercial-class ship propulsion and shipboard power.
About Arcline Investment Management
Arcline is a growth-oriented private equity firm that seeks to invest in thriving middle market businesses with structurally recurring revenue streams in high value industries. Arcline's differentiated investment strategy combines deep business model expertise, proactive thematic research, an unrelenting focus on the upside and a collaborative, management-first approach to value creation. The firm's primary sectors of interest include defense, aerospace, critical infrastructure services, industrial & medical technology, life sciences and specialty materials. Launched in 2019, Arcline currently has $4.3 billion in cumulative capital commitments.
---
Corporate Finance and Restructuring
Corporate Finance and Restructuring
M&A advisory, restructuring and insolvency, debt advisory, strategic alternatives, transaction diligence and independent financial opinions.
Mergers and Acquisitions (M&A) Advisory
Mergers and Acquisitions (M&A) Advisory
Kroll's investment banking practice has extensive experience in M&A deal strategy and structuring, capital raising, transaction advisory services and financial sponsor coverage.
Transaction Advisory Services
Transaction Advisory Services
Kroll's Transaction Advisory Services platform offers corporate and financial investors with deep accounting and technical expertise, commercial knowledge, industry insight and seamless analytical services throughout the deal continuum.
Fairness and Solvency Opinions
Fairness and Solvency Opinions
Duff & Phelps Opinions is a global leader in Fairness Opinions and Special Committee Advisory, ranking #1 for total number of U.S. and global fairness opinions over the past 10 years, according to Refinitiv cumulative data from 2013-2022.
Private Capital Markets – Debt Advisory
Private Capital Markets – Debt Advisory
Kroll has extensive experience raising capital for middle-market companies to support a wide range of transactions.
Financial Sponsors Group
Financial Sponsors Group
Dedicated coverage and access to M&A deal-flow for financial sponsors.
Return to top