Financial Advisor
Kroll's Consumer Investment Banking Team Advised HATCH Collection LLC on Its Minority Equity Investment from Marquee Brands LLC
Brian Little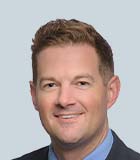 Brian Little
Managing Director
Consumer Investment Banking
Los Angeles
Robin Kim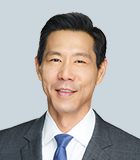 Mergers and Acquisitions (M&A) Advisory
Los Angeles
---
On December 21, 2022, HATCH Collection LLC ("HATCH" or the "Company") secured a minority equity investment from Marquee Brands LLC ("Marquee"), a portfolio company of Neuberger Berman.
Kroll's Consumer Investment Banking team served as exclusive financial advisor to HATCH in connection with the transaction.
About HATCH
HATCH is the first and only multi-faceted platform in the market designed to specifically meet women's needs during the most transformative period of their lives—motherhood. Founded in 2011, HATCH has grown from a digitally native DTC brand to an omnichannel business that provides women with solution-oriented products, companionship, and education. HATCH's platform offers maternity apparel and intimates under its mainline brand HATCH, clean skincare via its HATCH Mama brand, value-driven apparel through its diffusion brand, The Nines by HATCH, and content through its community platform Babe. Greenberg Glusker served as legal counsel to HATCH Collection LLC in connection with the transaction.
About Marquee
Marquee Brands is a leading global brand owner and marketer. Owned by investor funds managed by Neuberger Berman, one of the world's leading employee-owned investment managers, Marquee Brands targets high-quality brands with strong consumer awareness and long-term growth potential. Marquee Brands seeks to identify brands in various consumer product segments with the goal of expanding their reach across retail channel, geography and product category while preserving the brand heritage and enhancing the ultimate consumer experience. Through its global team of professionals and partners, Marquee Brands monitors trends and markets in order to grow and manage brands in partnership with retailers, licensees and manufacturers through engaging, impactful strategic planning, marketing, and e-commerce. Sheppard Mullin served as legal counsel to Marquee Brands LLC for the minority investment while Egan Nelson served as legal counsel to Marquee for the licensing agreement.
About Neuberger Berman
Neuberger Berman, founded in 1939, is a private, independent, employee-owned investment manager. The firm manages a range of strategies—including equity, fixed income, quantitative and multi-asset class, private equity, real estate and hedge funds—on behalf of institutions, advisors and individual investors globally. With offices in 26 countries, Neuberger Berman's diverse team has over 2,600 professionals. For eight consecutive years, the company has been named first or second in the Pensions & Investments Best Places to Work in Money Management survey (among those with 1,000 employees or more). Neuberger Berman is a PRI Leader, a designation, since last assessed, that was awarded to fewer than 1% of investment firms for excellence in environmental, social and governance (ESG) practices. In the 2021 PRI Assessment, the firm obtained the highest possible scoring for its overarching approach to ESG investment and stewardship, and integration across asset classes. The firm manages $408 billion in client assets as of September 30, 2022.
---
Corporate Finance and Restructuring
Corporate Finance and Restructuring
M&A advisory, restructuring and insolvency, debt advisory, strategic alternatives, transaction diligence and independent financial opinions.
Mergers and Acquisitions (M&A) Advisory
Mergers and Acquisitions (M&A) Advisory
Kroll's investment banking practice has extensive experience in M&A deal strategy and structuring, capital raising, transaction advisory services and financial sponsor coverage.
Consumer Investment Banking
Consumer Investment Banking
Consumer, Retail, Food and Restaurant expertise for middle-market M&A transactions.
Transaction Advisory Services
Transaction Advisory Services
Kroll's Transaction Advisory Services platform offers corporate and financial investors with deep accounting and technical expertise, commercial knowledge, industry insight and seamless analytical services throughout the deal continuum.
Fairness and Solvency Opinions
Fairness and Solvency Opinions
Duff & Phelps Opinions is a global leader in Fairness Opinions and Special Committee Advisory, ranking #1 for total number of U.S. and global fairness opinions over the past 10 years, according to Refinitiv cumulative data from 2013-2022.
Return to top