Buy Side and Financing Advisor
Duff & Phelps Advised Arlington Capital Partners on the Acquisition and Financing of Doncasters Group's Blaenavon Forging Business

has acquired the Blaenavon forging business of

Dafydd Evans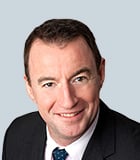 Dafydd Evans
Managing Director
Mergers and Acquisitions (M&A) Advisory
London
Steven Moon
Steven Moon
Deputy Head of U.S. M&A Advisory and Co-Head of Global ADG M&A Advisory
Victor Caruso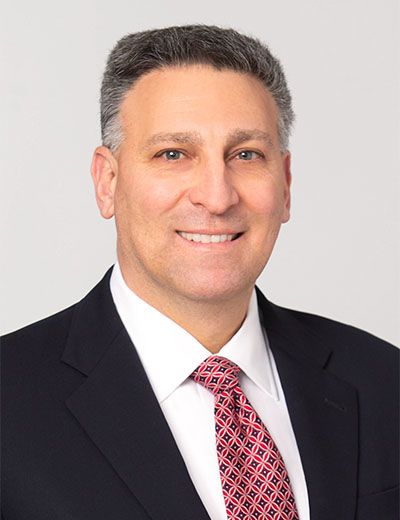 Victor Caruso
Co-Head of Global ADG M&A Advisory
---
In November 2019, Arlington Capital Partners ("Arlington Capital"), a Washington, D.C.-based private equity firm, announced the acquisition of Doncasters Group's ("Doncasters") Blaenavon forging business ("Blaenavon" or the "Company").

The Company, located in Blaenavon, South Wales, is a specialist manufacturer of high-precision forgings to the global aerospace and defense sector. The operation offers one-stop-shop production capabilities focused on rolled rings, casings and closed die forgings in nickel, cobalt and titanium alloys and stainless steels, with complementary services including machining, heat treating, engineering, chemical processing, testing and inspection.
Duff & Phelps' Aerospace, Defense and Government (ADG) Services M&A practice served as the exclusive M&A buy-side and financing advisor to Arlington Capital in connection with the transaction.

Dafydd Evans, Managing Director at Duff & Phelps, said: "We are delighted to have advised Arlington Capital on this complex carve-out transaction from Doncasters. The business is an independent aerospace forger of scale with strategic importance, operating from a best-in-class facility with significant forward potential. This transaction highlights our strength as one of the leading M&A and debt advisors within the aerospace and defense sector and showcases our expertise in executing cross-border transactions for global clients.

Arlington Capital Partners
Arlington Capital is a Washington, DC-based private equity firm that is currently investing out of Arlington Capital Partners V, L.P., a $1.7 billion fund. The firm has managed approximately $4.0 billion of committed capital via five investment funds. Arlington Capital is focused on middle market investment opportunities in growth industries including aerospace and defense, government services and technology, healthcare, and business services and software. The firm's professionals and network have a unique combination of operating and private equity experience that enable Arlington Capital to be a value-added investor. Arlington Capital invests in companies in partnership with high quality management teams that are motivated to establish and/or advance their company's position as leading competitors in their field.

Doncasters Group
Doncasters is a leading international manufacturer of high-precision alloy components which are designed to operate in the most demanding conditions. With over two centuries of experience, this fast-moving group is constantly developing its broad range of products and processes to best serve the aerospace, industrial gas turbine, specialist automotive and petrochemical markets. Core areas of expertise include new product development, precision casting, forging, fabrication, machining, superalloy production and the supply and manufacture of automotive stud welding equipment.
---
Corporate Finance and Restructuring
Corporate Finance and Restructuring
M&A advisory, restructuring and insolvency, debt advisory, strategic alternatives, transaction diligence and independent financial opinions.
Mergers and Acquisitions (M&A) Advisory
Mergers and Acquisitions (M&A) Advisory
Kroll's investment banking practice has extensive experience in M&A deal strategy and structuring, capital raising, transaction advisory services and financial sponsor coverage.
Transaction Advisory Services
Transaction Advisory Services
Kroll's Transaction Advisory Services platform offers corporate and financial investors with deep accounting and technical expertise, commercial knowledge, industry insight and seamless analytical services throughout the deal continuum.
Financial Sponsors Group
Financial Sponsors Group
Dedicated coverage and access to M&A deal-flow for financial sponsors.
Private Capital Markets – Debt Advisory
Private Capital Markets – Debt Advisory
Kroll has extensive experience raising capital for middle-market companies to support a wide range of transactions.
Distressed M&A and Special Situations
Distressed M&A and Special Situations
Kroll professionals have advised hundreds of companies, investors and other stakeholders at all stages of distressed transactions and special situations.
Return to top