Buy Side Advisor
Duff & Phelps Advised Teijin Limited on the Acquisition of Benet Automotive from Jet Investment
has acquired

a portfolio company of

Christoph Ulrich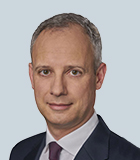 Christoph Ulrich
Managing Director
Mergers and Acquisitions (M&A) Advisory
Frankfurt
Andreas Stoecklin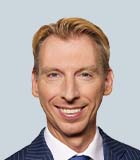 Andreas Stoecklin
Country Head Germany and Head of Corporate Finance, EMEA
---
In July 2019, Teijin Limited ("Teijin"), with head offices in Tokyo and Osaka, acquired Benet Automotive ("Benet"), a tier one supplier of composite components to the automotive industry, from Jet Investment, a Czech Republic-based private equity fund. Benet is headquartered in Mlada Boleslav, Czech Republic.

Duff & Phelps served as the lead M&A advisor to Teijin in connection with this transaction after having successfully advised Teijin also on its acquisition of Inapal Plásticos, a tier one automotive supplier of lightweight composite components, in August 2018. Duff & Phelps Managing Director, Christoph Ulrich was the lead advisor on both transactions.

Teijin is growing its automotive composite business with proprietary lightweight, strong and high-performance materials and superior design capabilities, aiming to become a multi-material component supply partner of automotive OEM customers served by Teijin hubs around the world. In Europe, Teijin acquired Inapal Plásticos, a leading automotive- and truck-composite supplier in Portugal, in 2018, and will install a glass-fiber SMC line in the French facility of Continental Structural Plastics, a world leader in automotive composites based in North America, that Teijin acquired in 2017.

Benet has strategic proximity to the production facilities of German and other European automotive OEMs and will provide a solid foundation for Teijin to strengthen its solution capabilities and sales channels in Europe. On the other hand, Benet will strengthen its market position by being integrated into Teijin's global development of high-tech automotive products.

Klaus Pflum, Senior Advisor at Duff & Phelps, said: "The acquisition of Benet is another major milestone for Teijin in their strategic expansion in the European automotive composites sector. Benet enlarges Teijin's production footprint in Europe and moves the entire group even closer towards its key customers." Christoph Ulrich, Managing Director at Duff & Phelps, added: "We are very proud that—following the successful acquisition of Inapal Plásticos last year —Teijin placed their trust in us again to support them on another important step of their European strategy."

About Teijin
Teijin is a technology-driven global group offering advanced solutions in the areas of environmental value; safety, security and disaster mitigation; and demographic change and increased health consciousness. Its main fields of operation are high-performance fibers such as aramid, carbon fibers and composites, healthcare, films, resin and plastic processing, polyester fibers, products converting and IT. The group has over 170 companies and around 20,000 employees spread out over 20 countries worldwide. It posted consolidated sales of JPY888.6 billion (USD 8.1 billion) and total assets of JPY 1020.7 billion (USD 9.3 billion) in the fiscal year ending March 31, 2019.

About Benet Automotive
Benet, headquartered in Mlada Boleslav, Czech Republic, is a tier one supplier of composite components to the automotive industry, offering advanced technologies for carbon-fiber-reinforced and glass-fiber-reinforced plastic molding and the painting and assembly of vehicles. The company specializes in reinforced reaction injection molding (RRTM), a low-pressure process using polyurethane, and both conventional autoclave and resin transfer molding (RTM). Benet has three facilities in the Czech Republic and one in Germany to serve European automotive OEMs including Volkswagen, Mercedes, BMW, Audi and Skoda, and employs approx. 720 staff.

About Jet Investment
Since its inception in 1997, Jet Investment has been specializing in finding investment opportunities in medium-sized manufacturing companies, which it considers to be prospective in terms of their potential and return on investment. Since 2015, it has been pursuing its investment activities through Jet's private equity funds, which are opened only to qualified investors and are subject to Czech National Bank regulation. It has accumulated a capital of EUR 280 million for the purpose of private equity investment over the past four years and employs approximately 2,330 employees in its portfolio companies. Jet Investment has successfully restructured or reorganized over 25 businesses and has been behind the first and largest court reorganizations of manufacturing companies in the Czech Republic.
---
Corporate Finance and Restructuring
Corporate Finance and Restructuring
M&A advisory, restructuring and insolvency, debt advisory, strategic alternatives, transaction diligence and independent financial opinions.
Mergers and Acquisitions (M&A) Advisory
Mergers and Acquisitions (M&A) Advisory
Kroll's investment banking practice has extensive experience in M&A deal strategy and structuring, capital raising, transaction advisory services and financial sponsor coverage.
Transaction Advisory Services
Transaction Advisory Services
Kroll's Transaction Advisory Services platform offers corporate and financial investors with deep accounting and technical expertise, commercial knowledge, industry insight and seamless analytical services throughout the deal continuum.
Financial Sponsors Group
Financial Sponsors Group
Dedicated coverage and access to M&A deal-flow for financial sponsors.
Private Capital Markets – Debt Advisory
Private Capital Markets – Debt Advisory
Kroll has extensive experience raising capital for middle-market companies to support a wide range of transactions.
Return to top