Buy Side Advisor
Duff & Phelps Advised Teijin Limited on the Acquisition of Inapal Plásticos From ECS Capital

has acquired

from

Andreas Stoecklin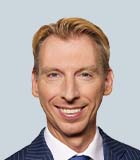 Andreas Stoecklin
Country Head Germany and Head of Corporate Finance, EMEA
Christoph Ulrich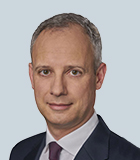 Christoph Ulrich
Managing Director
Mergers and Acquisitions (M&A) Advisory
Frankfurt
---
In August 2018, Teijin Limited ("Teijin") with head offices in Tokyo and Osaka acquired Inapal Plásticos ("Inapal"), a tier one supplier of lightweight composites components for the automotive and truck industries, from ECS Capital. Inapal is headquartered in Leça do Balio, Porto, Portugal.

Duff & Phelps served as lead M&A buy side advisor to Teijin in connection with the transaction.

The acquisition of Inapal is a further important strategic milestone for the global expansion of Teijin's Composites business worldwide and in particular the group's European automotive activities. Inapal complements Teijin's U.S. subsidiary, Continental Structural Plastics ("CSP"), with its European facility in Pouancé, France. The company now has the ability to serve customers in most major regions of the world, including North America, Europe and Asia, and has established business with every major global automotive OEM.

"We believe the synergies between Teijin Group and Inapal are significant," said Akio Nakaishi, General Manager and Head of Teijin's Composites Business Unit. "The acquisition of Inapal enables Teijin Group to deliver on our promise to stakeholders to expand our technologies globally, including in Europe and to continue to grow as a supplier of multi-material components."

About Teijin
Teijin is a technology-driven global group offering advanced solutions in the areas of environmental value; safety, security and disaster mitigation; and demographic change and increased health consciousness. Its main fields of operation are high-performance fibers such as aramid, carbon fibers & composites, healthcare, films, resin & plastic processing, polyester fibers, products converting and IT. The group has some 170 companies and around 19,000 employees spread out over 20 countries worldwide. It posted consolidated sales of JPY 835 billion (USD 7.6 billion) and total assets of JPY 986 billion (USD 9 billion) in the fiscal year ending March 31, 2018.

About Continental Structural Plastics
Continental Structural Plastics, a Teijin Group company, has provided leading-edge technologies in lightweight materials and composite solutions for the automotive, heavy truck, HVAC and construction industries for more than 40 years. Headquartered in Auburn Hills, Michigan, CSP provides full-service engineering support, and holds multiple patents covering materials development and manufacturing processes in composite materials formulation, design and manufacturing technologies. The company has operations on three continents and more than 3,900 employees.

About Inapal
Inapal, headquartered in Leça do Balio, Porto, Portugal, is a tier one supplier of composites components to the automotive and heavy truck industries. The company's capabilities include Class A body panels, structural and underbody components using a variety of materials and processes, including sheet molding compound (SMC), carbon fiber SMC, pre-preg compression molding (PCM), direct long fiber thermoplastic (D-LFT) and granulate long fiber thermoplastic (G-LFT). The company has two manufacturing locations in Portugal serving a variety of European OEM customers including Jaguar, Land Rover, BMW, Mercedes, Volkswagen and Bentley. In addition to its automotive and heavy truck business, Inapal also supplies components to the heating and cooling industry, as well as passenger seating components to the bus and rail industries.
---
Corporate Finance and Restructuring
Corporate Finance and Restructuring
M&A advisory, restructuring and insolvency, debt advisory, strategic alternatives, transaction diligence and independent financial opinions.
Mergers and Acquisitions (M&A) Advisory
Mergers and Acquisitions (M&A) Advisory
Kroll's investment banking practice has extensive experience in M&A deal strategy and structuring, capital raising, transaction advisory services and financial sponsor coverage.
Transaction Advisory Services
Transaction Advisory Services
Kroll's Transaction Advisory Services platform offers corporate and financial investors with deep accounting and technical expertise, commercial knowledge, industry insight and seamless analytical services throughout the deal continuum.
Financial Sponsors Group
Financial Sponsors Group
Dedicated coverage and access to M&A deal-flow for financial sponsors.
Distressed M&A and Special Situations
Distressed M&A and Special Situations
Kroll professionals have advised hundreds of companies, investors and other stakeholders at all stages of distressed transactions and special situations.
Private Capital Markets – Debt Advisory
Private Capital Markets – Debt Advisory
Kroll has extensive experience raising capital for middle-market companies to support a wide range of transactions.
Return to top