Financial Advisor
Duff & Phelps' Valuation Advisory Practice Advised BioNTech on Its Collaboration Deal with Pfizer

Duff & Phelps advised BioNTech AG on the collaboration deal with Pfizer
Ingo Schneemann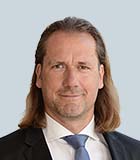 Ingo Schneemann
Managing Director
Valuation Advisory Services
Frankfurt
Benjamin Dornauer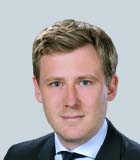 Benjamin Dornauer
Director
Valuation Advisory Services
Frankfurt
---
BioNTech AG has signed a collaborative agreement with Pfizer to develop mRNA-based vaccines for the prevention of influenza.

BioNTech is a fast-growing biotechnology company focused on immunotherapies for the treatment of cancer and infectious diseases. Pfizer is a producer of medicines and vaccines, in addition to their consumer health care products. Together under the new agreement, both companies will conduct joint research and development activities to progress mRNA-based flu vaccines. Following BioNTech's completion of its first human clinical study, Pfizer will assume sole responsibility for further clinical development and commercialization of mRNA-based flu vaccines.

Combining their knowledge of the immune system to treat disease with front-line technologies and significant infrastructure, BioNTech is now building a sustainable R&D presence in infectious disease, confirms Prof. Dr. Ugur Sahin, Co-Founder and CEO of BioNTech, "A significant presence in infectious disease supports our goal of building a global immunotherapy company that provides more effective and precise immune-mediated approaches for the prevention and treatment of serious illnesses, such as the prevention of flu and the treatment of cancer."

Pfizer's Senior Vice President and Head of Pfizer's Vaccine Research and Development Unit, Kathrin Jansen, confirmed the demand for urgent innovative vaccine approaches to protect against seasonal flu and pandemic influenza threats. To this effect, Kathrin says, "mRNA vaccines offer a novel approach to code for any protein or multiple proteins, and the potential to manufacture higher potency flu vaccines more rapidly and at a lower cost than contemporary flu vaccines. BioNTech is one of the industry leaders in mRNA technology and we look forward to working closely with them to help bring cutting-edge mRNA influenza vaccines to the market to improve people's lives."

BioNTech will receive $120 million in upfront equity and near-term research payments from Pfizer. BioNTech will be eligible for a further $305 million in potential development, regulatory and commercial milestone payments and up to double-digits in royalties.

Duff & Phelps acted as financial advisor to BioNTech throughout this deal.

About BioNTech
BioNTech is Europe's largest privately‐held biopharmaceutical company pioneering the development of individualized therapies for cancer and other diseases. The company combines all building blocks for individualized immunotherapy under one roof – from diagnostics and drug development to manufacturing. Its cutting‐edge technologies range from individualized mRNA‐based medicines through innovative chimeric antigen receptors and T‐cell receptor‐based products to novel checkpoint immunomodulators and small molecules. BioNTech's commercial approach is validated by five top‐tier corporate partnerships with Genentech, Genmab, Eli Lilly, Sanofi and Bayer Animal Health and its scientific approach through over 60 peer‐reviewed scientific publications, including five publications in Nature. Founded in 2008, BioNTech's financial shareholders include the Struengmann Family Office as its majority shareholder, Fidelity Management & Research Company, Invus, Janus Henderson Investors, MIG Fonds, Redmile Group, Salvia and several European family offices.

About Pfizer
Pfizer applies science and their global resources to bring therapies to people that extend and significantly improve their lives. They strive to set the standard for quality, safety and value in the discovery, development and manufacture of health care products. Their global portfolio includes medicines and vaccines as well as many of the world's best‐known consumer health care products. Every day, Pfizer colleagues work across developed and emerging markets to advance wellness, prevention, treatments and cures that challenge the most feared diseases of our time. Consistent with their responsibility as one of the world's premier innovative biopharmaceutical companies, they collaborate with health care providers, governments and local communities to support and expand access to reliable, affordable health care around the world. For more than 150 years, they have worked to make a difference for all who rely on them.
---
Valuation
Valuation
Valuation of businesses, assets and alternative investments for financial reporting, tax and other purposes.
Return to top