Fairness Opinion
Our Opinions Practice Provided a Fairness Opinion to Capvis AG in Connection With the Continuation Vehicle Transaction Co-led by Affiliates of Committed Advisors and Eurazeo


has been involved in a Continuation Vehicle Transaction by

Andreas Stoecklin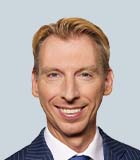 Andreas Stoecklin
Country Head Germany and Head of Corporate Finance, EMEA
David Lee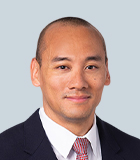 David Lee
Managing Director
Fairness and Solvency Opinions
New York
Simon von Witzleben
Simon von Witzleben
Managing Director, Co-Lead EMEA Transaction Opinions
---
On August, 2021 Capvis AG ("Capvis"), a leading mid-market private equity investor, closed a EUR 230 million continuation vehicle transaction co-led by affiliates of Committed Advisors SAS ("Committed Advisors") and Eurazeo IM ("Eurazeo")
Duff & Phelps, a Kroll Business, acted as independent financial advisor and provided a fairness opinion to Capvis AG in connection with the continuation vehicle transaction co-led by affiliates of Committed Advisors and Eurazeo.
About Capvis AG
Capvis AG is a Swiss private equity investor with a focus on mid-market companies in the DACH area. They have expertise in creating local and global leaders in the fields of Healthcare, Industrial Technology, and Advanced Services & Software, among others. Since 1990, Capvis AG has completed over 60 transactions with a total invested capital of more than EUR 3 billion.
About Committed Advisors
Founded in 2010, Committed Advisors is an independent private equity investment manager with approximately EUR 3.4 billion of assets under management. The firm is headquartered in Paris with affiliated offices in New York and Singapore.
About Eurazeo
Eurazeo is a leading global investment group, with a diversified portfolio of EUR 22.7 billion in assets under management, including EUR 16.0 billion from third parties, invested in 450 companies.
---
Ranked No. 1 for Global Fairness Opinions
Duff & Phelps Opinions is a global leader in Fairness Opinions and Special Committee Advisory, ranking #1 for total number of global fairness opinions for full year 2022 and the past 10 years, according to Refinitiv cumulative data from 2013-2022.
Return to top