Leak of Information Investigations
Helping clients identify the source of a leak so they can respond appropriately.
Contact Us
Explore Forensic Investigations and Intelligence
Leaks of confidential information can have devastating consequences for an organization. Unfortunately, as our information networks become more all-encompassing, the opportunity for information leaks expands. When leaks occur, it is critical to accurately identify their source so that the organization can respond appropriately. A leak of sensitive information to the media orchestrated by a management faction hoping to unseat the CEO calls for a different response than a leak that occurred inadvertently due to inadequate information security practices. However, determining a leak's source is often a delicate operation, requiring the navigation of legal requirements, employee protections and an organization's internal political nuances.
Kroll's Leak Investigations practice combines "hard" research, forensics, data analysis and cyber security expertise with equally essential "soft" capabilities in interviewing and understanding individual and organizational behavior. The result is a multifaceted approach, iteratively gathering information and refining hypotheses. We have helped companies around the world identify internal perpetrators, infiltrations by external parties, accidental leaks through employee error and cases where the "leak" did not involve a breach, but rather a third party piecing together publicly available information.
While it is essential to identify the source of a leak, a Kroll investigation goes further to provide an invaluable, real-world audit of the organization's information-handling processes and behaviors.
Drawing on those insights, our extensive experience and knowledge of global best practices, we then work closely with the organization's general counsel and leaders of information security, human resources and other functions to identify vulnerabilities and design solutions that range from installing monitoring software to strengthening policies governing employee social media accounts.
Case Study – Boardroom Leak to the Media Resulting in Share Price Fluctuation
Kroll was retained to investigate a leak of board level information to the media that resulted in share price fluctuation. We were asked to report to the chairman and non-executive directors, with a copy to the regulator. The issue was still "live" and was the subject of ongoing publicity in national press.
The team persuaded all relevant individuals to allow Kroll to image their personal and corporate phones and access emails to enable a full chronology of the relevant time period.
We then conducted forensic mapping of the evolving circle of knowledge of the key facts. This enabled us to identify errors in the journalist's state of knowledge and cross reference with the state of knowledge of individuals in the institution. Careful and subtle interviewing of the relevant individuals was also carried out.
Our investigators identified the two people responsible for the leak through their inconsistencies and common errors with the journalist. As a result, the board member responsible left the business by mutual agreement and the regulator was satisfied that appropriate steps had been taken.
Talk to a Kroll Expert
Kroll is ready to help, 24x7. Explore our services further or speak to a Kroll expert today via our contact page.
Benedict Hamilton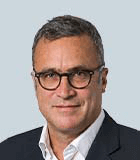 Benedict Hamilton
Managing Director
Forensic Investigations and Intelligence
Los Angeles
Tadashi Kageyama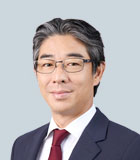 Tadashi Kageyama
Regional Managing Director, Asia-Pacific
Forensic Investigations and Intelligence
Singapore
Richard M. Plansky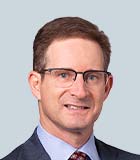 Richard M. Plansky
Regional Managing Director, North America
Forensic Investigations and Intelligence
New York
---
Illicit Trade Investigations
Illicit Trade Investigations
Helping clients combat counterfeit goods, gray market sales and unfair competition from untaxed imports.
Misinformation Investigations
Misinformation Investigations
Helping clients deal with risks in the digital domain – fake news, misinformation and responding in a crisis.
IP Investigations
IP Investigations
Helping clients prevent and respond to IP theft and patent infringement.
Risk Analytics Monitor
Risk Analytics Monitor
Proactively detect fraud and corruption with Kroll's risk, investigations and data analytics experts, supported by an award-winning software.
Return to top