/-/media/kroll/images/services/cybetdetecter-product-suite/cyber-detecter-hero-banner.png
Kroll CyberDetectERKroll CyberDetectER® - Cyber Threat Detection and Response
Proactively monitor, detect and respond to threats virtually anywhere – on endpoints and throughout the surface, deep and dark web.
Powerful Cyber Security Solutions

Patented Dark Web Monitoring Tools

Proactive Endpoint Security

Experienced Threat Intelligence Analysts

Deployed and Active in Minutes
Battle-Tested Expertise
CyberDetectER® is built on Kroll's battle-tested expertise, advanced data collection techniques and best-in-class technology. This unique combination powers a full range of solutions that hunt, analyze and alert you to credible threats on your endpoints and from the web.
Ultimately, CyberDetectER® can help your organization preempt data loss, mitigate current harm, and remediate and respond to existing vulnerabilities.
Kroll's cyber experts work on more than 1,500 cyber events per year for clients ranging from Fortune 100 to medium-sized businesses.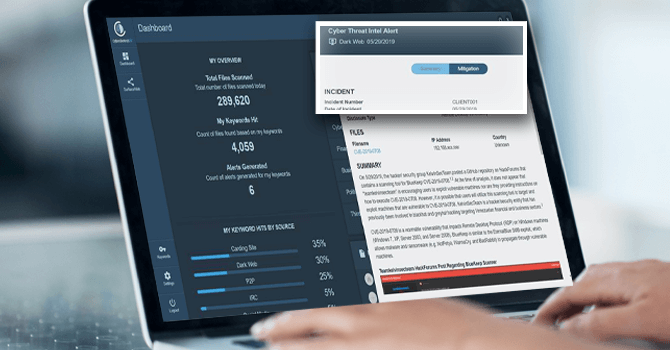 Actionable Cyber Threat Intelligence
Uncover and gauge your exposure on the dark web and social media for risks to your sensitive data, staff, brand and infrastructure.
Explore CyberDetectER DarkWeb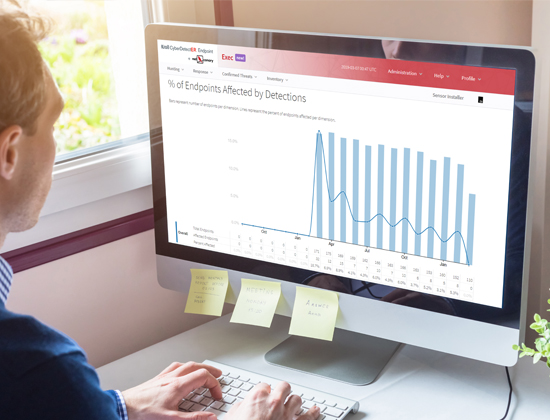 Managed Detection and Response
Deep Social Media Threat Monitoring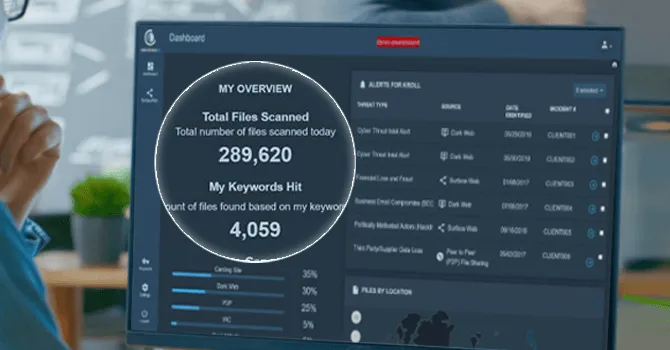 Monitor Credit Card BINs to Minimize Fraud Costs
Proprietary dark web monitoring technology lets you take quick action by alerting you as soon as card dumps are detected.
Explore CyberDetectER BINWatch