/-/media/kroll/images/services/kape-service/kape-training-subpage.ashx
Kroll Artifact Parser and Extractor (KAPE) Training
Learn how to jumpstart your forensic investigations and find meaningful data fast with a live KAPE training session led by a Kroll instructor.
Practical Training in KAPE – The Future of Forensic Investigations
Make predefined targets and modules work for you

Customize KAPE's full forensic triage/analysis capabilities

Run hands-on investigation labs on real-world challenges

Trainers are highly experienced frontline responders
Since its introduction in 2018, Kroll Artifact Parser and Extractor (KAPE) has been adopted by a wide variety of government, law enforcement, and military organizations as well as commercial enterprises. KAPE is also currently covered in various courses offered by the SANS Institute. KAPE is the future of forensic investigations as it enables forensics teams to collect and process forensically useful artifacts within minutes.
KAPE is a free download that is actively updated with input from Kroll frontline responders and the DFIR community. For those users who want to accelerate their learning curve, Kroll offers three training options, each designed to meet different goals and needs.
KAPE Intensive: Half-Day or Full-Day Sessions
For teams looking to expedite digital forensic triage and analysis, the half-day and full-day sessions cover fundamentals as well as hands-on exercises. Sessions will cover: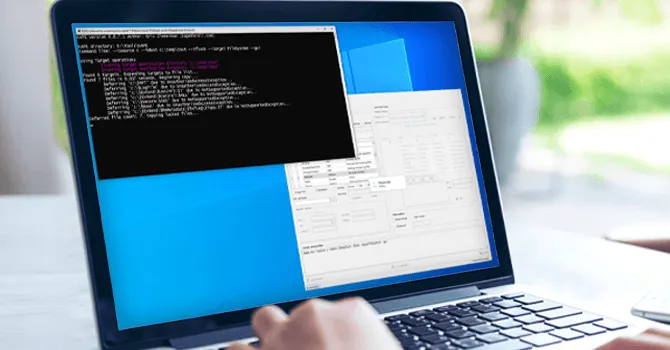 KAPE Fundamentals: Lunch and Learn
Learn the myriad applications of KAPE targets and modules in this two-hour session conducted by a Kroll instructor:
Review targets and modules functionality
Understand capabilities of KAPE's graphical user interface
Live KAPE demo against E01 data set
$325 per student; 5 student minimum*
Who Should Attend
Join the professionals in many fields who are already using KAPE, including:
Federal agents and law enforcement personnel
Incident responders and digital forensic investigators
Information security professionals
Incident response team members
Media exploitation analysts
U.S. DOD and Intelligence Community professionals
Faster Forensic Answers Start Here
Whether you're up against cyberattackers or internal bad actors, KAPE will jumpstart your forensic investigations and get you to the data (and answers) you need faster than traditional means. Talk to one of our KAPE experts today to request a course outline, schedule a training session, or customize a session that fits your team's needs.
KAPE is a unique, proprietary solution from Kroll. In-depth training sessions delivered by Kroll instructors.
Book a Session Today
We will use this information to respond to your inquiry and process your data in accordance with our privacy policy.
Thank you
One of our KAPE experts will be in touch soon.
Sorry, something went wrong :( Please try again later!
Please try again later!