Payment Card Industry Services
Kroll offers a wide range of services for both merchants and payment processors, from audits to incident management services, to pragmatic approaches for strengthening your cyber defenses.
Contact Us
Kroll's Cyber Security experts understand your challenges as an organization processing payment card transactions. First and foremost, you need to protect your customers' payment data as prescribed by the Payment Card Industry Security Standards Council (SSC), in particular its Data Security Standard (DSS). At the same time, you must protect the integrity of your own data networks and cardholder data while delivering a positive customer experience that combines strict security protocols with payment convenience.
Kroll has the proven strategies to help. We offer a wide range of services for both merchants and payment processors, from audits to incident management services, to pragmatic approaches for strengthening your cyber defenses:
PCI Standard Services
PCI Forensic Investigations

Our PCI Forensic Investigators (PFIs) will help determine the occurrence of a cardholder data compromise, and when and how it may have occurred using proven investigative methodologies and tools. Kroll is currently one of only three firms certified to conduct PCI Forensic Investigations globally.

Training and Advisory Services

Our top cyber security professionals, many with law enforcement and payment industry backgrounds, share how you can strengthen the security of your payment processing technology, systems, and practices.
Privileged PCI Investigation
Kroll has significant experience conducting privileged, independent PCI investigations on behalf of clients who are undergoing a PCI investigation in their environment by a different PFI or who have not yet received a PFI request letter. Our concurrent investigations provide clients with a measure of independent scrutiny around the methodologies and findings being developed in the PFI's investigation and provide a wider breadth of visibility into a breach that may not be limited in scope to a Cardholder Data Environment.
PCI DSS Compliance Suite of Services
As a QSA and PFI, Kroll is authorized to conduct your annual PCI Assessment to validate your company's adherence to the PCI Data Security Standard. Our assessment will also include deliverables, such as Report of Compliance (ROC) or Attestation of Compliance (AOC) for submission to the PCI SSC.
Additionally, Kroll offers a suite of services that facilitate the process of complying with PCI DSS requirements:
PCI Scope Discovery

In the scope discovery phase we identify all of your company's technology assets that process, store, and transmit card data, as well as any systems which interact with that technology.

PCI Gap Analysis

This mock audit helps to determine where your company's systems meet or exceed data security standards, and where they fall short. A gap analysis enables your company to identify and resolve issues before an official PCI DSS compliance assessment.

PCI Reduction Services

PCI Reduction Services During the reduction phase, we identify improvements to your network architecture that would reduce the number of systems in scope for PCI DSS compliance.

PCI Remediation Consulting

Our experts will provide pragmatic strategies to resolve issues identified during a gap analysis, whether it was performed internally, by Kroll, or by another provider.
Penetration Testing

As an annual PCI DSS requirement, a penetration test assesses the security of your company's systems and identifies vulnerable areas that might enable a bad actor to gain access to your network.

Kroll Responder Services

To satisfy PCI DSS monitoring requirements, our Kroll Responder MDR service provides extended 24/7 network, endpoint and cloud monitoring, earlier insight into targeted threats, and complete response to contain and eradicate threats across your environments.

Full Lifecycle PCI DSS Readiness and Audit Services

To potentially aid law enforcement and prosecutors.

Data Breach Investigations

Our PFI Investigators can conduct PCI Security Standard Council-mandated incident response investigations in the event of a data breach or in anticipation of litigation.
Why Kroll
Kroll is first and foremost an investigations firm. As such, we are one of the only QSA/PFIs that approach these engagements with a global investigative cyber security background. Our PCI services go beyond facilitating your organization's compliance with the PCI DSS—we have the experience and knowledge to help you fortify your defenses to reduce the likelihood of a data breach across your data network.
Many of our professionals have previously served with law enforcement agencies, including the FBI and U.S. Secret Service, as well as with leading payment card organizations. We have assisted numerous companies that have been the target of data breaches and helped them to understand the nature, scope, and ramifications of how their information systems were compromised. Additionally, we follow established law enforcement methodologies—such as chain of custody protocols for evidence handling—to potential aid law enforcement and prosecutors in the event of criminal prosecutions.
Talk to a Kroll Expert
Kroll is ready to help, 24x7. Use the links on this page to explore our services further or speak to a Kroll expert today via our 24x7 cyber hotlines or our contact page.
Scott Hanson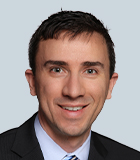 Scott Hanson
Associate Managing Director & Head of Global Security Operations
---
Cyber Risk
Cyber Risk
Incident response, digital forensics, breach notification, managed detection services, penetration testing, cyber assessments and advisory.
Cyber Vulnerability Assessment
Cyber Vulnerability Assessment
Proactively identify vulnerable systems and devices that may be exploited by an attacker or malicious software, often resulting in data loss or breach.
Cyber Risk Assessments
Cyber Risk Assessments
Kroll's cyber risk assessments deliver actionable recommendations to improve security, using industry best practices & the best technology available.
Cloud Security Services
Cloud Security Services
Kroll's multi-layered approach to cloud security consulting services merges our industry-leading team of AWS and Azure-certified architects, cloud security experts and unrivalled incident expertise.
Incident Response Tabletop Exercises
Incident Response Tabletop Exercises
Kroll's field-proven incident response tabletop exercise scenarios are customized to test all aspects of your response plan and mature your program.
Kroll Responder
Kroll Responder
Stop cyberattacks. Kroll Responder managed detection and response is fueled by seasoned IR experts and frontline threat intelligence to deliver unrivaled response.
Notification, Call Centers and Monitoring
Notification, Call Centers and Monitoring
Kroll's data breach notification, call centers and monitoring team brings global breach response expertise to efficiently manage regulatory and reputational needs.
Return to top