Remote Work Security Assessment
Kroll's remote work security assessment identifies vulnerabilities of work-from-home employees and networks, and provides guidance on minimizing the risks posed by a decentralized network often complicated by personal devices and unstructured environments
Contact Cyber Experts
Thousands of employers and millions of employees made a nearly overnight transition to a remote workforce earlier this year. Now, with companies seeing benefits that include greater efficiency, cost savings and better work life balance, many are maintaining remote work for the foreseeable future. A recent study found that 55% of executives expect their organizations will offer remote work opportunities after COVID-19 is no longer a threat.
Any time you make a major change to your infrastructure like the shift to remote work, where large numbers of employee PCs and devices are no longer behind the office firewall, the attack surface for cybercriminals expands and the potential for risk increases. Kroll has helped several organizations recover from attacks that originated from the exploitation of security vulnerabilities in remote work applications like VPNs.
A recent survey by Leonne International found that 33% of UK businesses say they lack the technology infrastructure to manage security issues with working remotely during the COVID-19 crisis. Yet data confidentiality and physical security are essential, particularly if remote employees work with patents, medical records, loans or any type of sensitive data.
Proactive Measures to Reduce Work-From-Home Risks
Management must actively evaluate physical and cyber security for sensitive data that remote workers access to ensure data remains protected. Remote work cyber security challenges and working from home concerns include the use of:
Poorly configured VPNs
Bring your own devices (BYOD) policies that allow devices to operate outside of corporate IT
Corporate devices shared with children or other relatives, increasing susceptibility to malware
File sharing products like Dropbox to store sensitive documents that can be difficult to monitor
Printed hard copies of sensitive documents that can be viewed inadvertently
Shadow IT systems that are invisible to corporate IT
Once your organization pinpoints potential vulnerabilities, you must adapt your security controls to new remote work configurations and sufficiently harden your systems against network-based attacks to reduce risk.
Kroll's Remote Work Security Assessment Ensures Remote Devices and Data are Protected
Kroll's remote work security assessment evaluates your organization's cyber and physical document security. We methodically review your existing and new policies for securing a remote workforce as well as interview your IT, information security and typical remote workers to identify where your defenses are strong and where vulnerabilities exist that bad actors can exploit. At the end of our assessment, we provide you with a prioritized, customized set of security tips for working from home and an executive summary for management to help your organization address security deficiencies in your remote workers' physical and cyber security systems.
Based on frontline experience dealing with over 3,000 cyber incidents every year, our seasoned experts look at nine key vectors of remote work vulnerabilities related to people, process and technology:
People
Employee Training and Remote Working Security Policies
How well is your organization educating workers about security best practices and the risks of social engineering attacks (such as phishing, SMS-based attacks and others)?
Process
BYOD Policies
How securely are employees storing data and emails on BYOD devices, such as personal laptops and smartphones? What process do you use to set them up on their device? What security controls do you offer and implement? What monitoring do you provide? What is the process for recovering company data after a worker is terminated?

Physical Document Security Policies
Many data privacy regulations apply whether a document is online or printed. What polices do you have around documents stored at home? Do you require workers to have locking file cabinets? What are your document retention policies? Are employees given a shredder?

Email Security
How do you allow employees to access email? Can they retrieve it by phone, laptop, web-based or client-based apps? What filtering options are used? What data can be sent via email? How are emails secured at rest and in transit? Are employees able to send company information to their personal email? Can they use personal email for company communications?
Technology
Communications
Are remote workers' instant messaging, VOIP and telephony securely configured? Are communications encrypted?
Connection to the Corporate Network
Do employees connect to the corporate network via VPN? Do they access corporate resources through a home network? If so, is the router up to date or patched? What devices are part of that network (iPads, phones, IoT devices)? How are these devices managed?
SaaS Applications
If corporate data is stored with cloud-based applications, how do you authenticate users? Do you follow password best practices? Do you use multifactor authentication to restrict access?
Corporate Devices
Are the corporate PCs and laptops that workers use remotely configured properly for a hostile network environment? Are they appropriately hardened?
Video Conferencing
What solutions or systems are employees using? Do they follow best practices for meetings, recordings and retention?
A Comprehensive Range of Services
Kroll offers a wide range of additional specialized testing capabilities that complement our remote work security assessment. These include :
Vulnerability management
Penetration testing for your internet facing infrastructures, including phishing testing
Endpoint hardening assessments
Keep Your Remote Workforce and Network Secure
In our experience, maintaining effective cyber security for your remote workforce starts with a thorough evaluation of your existing strengths and vulnerabilities. With a comprehensive understanding of your remote work security position, your organization can more effectively adapt your controls to reduce the potential for exposure caused by remote workforces. Kroll is ready to help, 24/7. Use the links on this page to explore our services further or speak to a Kroll expert today via our 24x7 cyber incident hotlines or our contact page.
Greg Michaels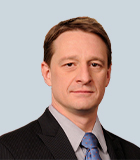 Greg Michaels
Global Head of Governance and Strategy
Jeff Macko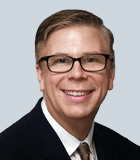 Jeff Macko
Associate Managing Director
---
Penetration Testing Services
Penetration Testing Services
Validate your cyber defenses against real-world threats. Kroll's world-class penetration testing services bring together front-line threat intelligence, thousands of hours of cyber security assessments completed each year and a team of certified cyber experts — the foundation for our sophisticated and scalable approach.
Web Application Penetration Testing Services
Web Application Penetration Testing Services
Assess the design, configuration and implementation of your web apps for critical vulnerabilities. Kroll's scalable pen testing services consider the business case and logic of your apps, providing more coverage and an optimized program based on risk.
API Penetration Testing Services
API Penetration Testing Services
Kroll's certified pen testers find vulnerabilities in your APIs that scanners simply can't identify. Protect your business and keep sensitive data secure by leveraging our knowledge and experience in testing modern API infrastructures.
Agile Penetration Testing Program
Agile Penetration Testing Program
Integrated into your software development lifecycle (SDLC), Kroll's agile penetration testing program is designed to help teams address security risks in real time and on budget.
Cloud Penetration Testing Services
Cloud Penetration Testing Services
Kroll's team of certified cloud pen testers uncover vulnerabilities in your cloud environment and apps before they can be compromised by threat actors.
Application Security Services
Application Security Services
Kroll's product security experts upscale your AppSec program with strategic application security services catered to your team's culture and needs, merging engineering and security into a nimble unit.
Red Team Security Services
Red Team Security Services
Red team security services from Kroll go beyond traditional penetration testing, leveraging our frontline threat intelligence and the adversarial mindset used by threat actors to push the limits of your information security controls.
Application Threat Modeling Services
Application Threat Modeling Services
Kroll helps development teams design and build internal application threat modeling programs to identify and manage their most pressing vulnerabilities.
Cyber Risk Retainer
Cyber Risk Retainer
Kroll delivers more than a typical incident response retainer—secure a true cyber risk retainer with elite digital forensics and incident response capabilities and maximum flexibility for proactive and notification services.
Return to top