Maritime Due Diligence
Know-Your-Vessel Compliance and Due Diligence.
Learn More
Explore Screening and Due Diligence
Vessel compliance and due diligence programs are a commitment to support your central business mission.
Ultimately, a strong risk-based due diligence program can help ensure your shipping and logistics organization "knows its vessels" and feels confident about having a relationship with them without risking regulatory scrutiny. Furthermore, it's important that your organization is prepared to respond swiftly and efficiently should an issue arise.
Why Conduct Maritime Due Diligence?
While the number of vessels and fleets subject to international sanctions is relatively small and easy to identify, there are many more that may fall outside an organization's risk appetite, possible preventing organizations from doing business with certain fleets or vessels. These risks can be heightened when a vessel operates in a remote or unfamiliar geography or is registered in one of the many jurisdictions where registers are non-transparent and poorly maintained. Given the multifaceted and insular nature of the maritime industry, standard due diligence on vessels and their related parties may not reveal ties to governments, entities, and individuals that are sanctioned. A specialized approach is needed.
To learn more about keeping your vessel supply chain compliant and mitigating reputational and regulatory risk, reach out to our maritime due diligence experts today.
Understand and Mitigate Your Maritime Risk

Vessel Screening
Identify and verify vessel owners and affiliates to mitigate sanctions, reputational and operational risks—as rapidly as you need it.

Sanctions Risk Mapping
Understand how sanctions impact vessel fleets, with a full picture of shipping organizations.

Maritime Investigations
Leverage Kroll's extensive network of contacts in the shipping industry to enable effective fact-finding for solving critical problems.
Why Kroll?
Over decades of work with clients across diverse sectors whose businesses rely heavily on global supply chains, Kroll has noted that many commercial vessels have a heightened level of reputational risk associated with them. Recent in-house analysis has found a significant number of vessels that are beneficially owned or controlled by politically exposed persons (PEPs) and state-owned enterprises (SOEs), which many banks and financial institutions consider to represent higher levels of risk in transactions. Kroll's global investigations team has experience in conducting complex supply chain audits, handling FCPA and bribery investigations, and responding to whistleblower allegations.
Kevin Braine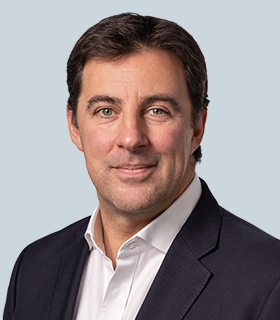 Kevin Braine
Managing Director and Global Head of Compliance Risk and Diligence
Steven Bock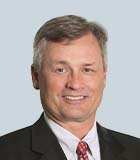 Steven Bock
Managing Director and Global Head of Compliance Risk and Diligence
Michael Watt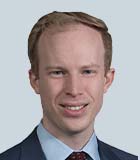 Michael Watt
Managing Director
Compliance Risk and Diligence
---
AML Compliance Due Diligence
AML Compliance Due Diligence
Kroll helps clients navigate the complexities of today's regulatory environment through a broad suite of anti-money laundering compliance screening and due diligence offers.
Return to top